Summer Watch Care Guide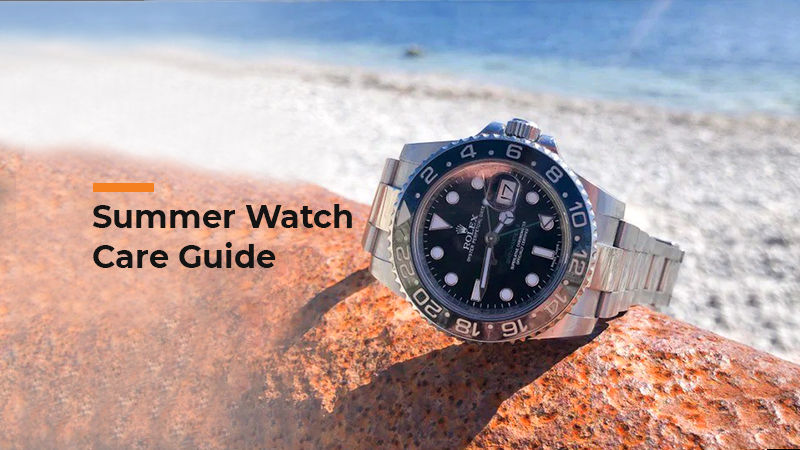 Summer is all about fun, frolicking in the sand or enjoying a cooling dip in pools, lakes and rivers. It's vacation and a snooze button on life. While it may be a great time for you, it could be a challenging time for your luxury watches. Because while you are having fun, your watches are dealing with blazing temperatures, heat, sunlight, humidity, moisture, dirt, and water damage.
Sounds implausible? You would be surprised to know that the number of watches that sustain damage during summer is high. Especially luxury watches, not all luxury watches are built the same. Some are more durable than others, but most will require basic care to sustain the weather and activities inflicted on them.
Here is what can go wrong with your watches during summer.
Heat exposure can shorten the battery's life and affect the lubricants' liquidity/viscosity.
Watches are sensitive to extreme temperature changes.
Heat can cause the metal in the watch to expand and contract.
Perspiration can damage leather watch straps.
An unplanned dip in the water can result in water damage.
Adventure activities during vacation can lead to scratches, dents, breaks, and damage.
Dirt, grit, and sand stuck to watches from trips to beaches or other outdoor activities.
Makeup, perfume, or sunscreen slathered on the body damages watches.
These are just a few things that can wreck your watches in the summer. As a watch aficionado, all you want is to keep your watches safe and unscathed. Caring for your watch during summer will maintain its performance, extend its lifespan, and keep it looking great. It's easier to do when you are following the right advice and summer watch care tips with some interesting tricks up your sleeves.
Avoid direct sunlight and heat
High temperatures and humidity can cause your watch's lubricants to dry out, resulting in friction and movement damage. Metal parts in your watch can also expand and contract, affecting its accuracy and performance.
Your watches should be stored away from direct sunlight. This can prevent damage from heat and humidity. If you must step out in the sun wearing your watches, try wearing long sleeves or staying in a shaded area.
When watches are not properly stored, they are most likely to be damaged. It is easy for watches to fall, get scratches, cracks, or be completely damaged. If you are not wearing your watch, it's unwise to leave it outside.
Store your watches in a dry, cool place. It would be wise to store it away from direct sunlight as well. If you still have the original watch box, store your watch in it or use a box lined with soft fabric.
Protect your watch from shock
Summer is a time when people love beach sports or adventure sports. Wearing watches during such activities is not good. There is a significant chance that your watches might get damaged or suffer cracks, scratches, etc. Shock falls, bumps, and being knocked off will damage watches that are not made for such activities. They are also likely to accumulate dirt, dust, and sand in their crevices.
The most sensible thing you can do is leave your watches behind before playing sports. If you wear watches on an outing, ensure to clean them well for the longevity of your watches.
Sweat, grime, and dirt can build up on your watches during the summer. This causes corrosion, discoloration, and damage to the material. Not to mention it makes your watches look dull and lifeless. Therefore, it is essential to clean your watch regularly with a soft cloth or brush. Clean your watch's metal and crystal parts with a damp cloth or mild soapy water.
Cleaning techniques for watches are simple. Do not use chemicals or abrasive materials to clean your watches. It may scratch crystals and damage the case. Ensure your watch is thoroughly dried after cleaning to avoid moisture damage.
Protect your watches from moisture and water
Water and moisture can damage or in some cases destroy your watches. Most watches these days are water-resistant. However, it is imperative to know your watch's water-resistant capacity. Don't wear your watches if you plan to go diving or snorkeling unless they can withstand water pressure.
Some watches are specifically made for these purposes, so if you are going for water sports wear a diving watch or a watch that is made to withstand water pressure at great depths. Additionally, beach sports can expose your watches to water and moisture. All of this can lead to corrosion and have detrimental effects on the watches; therefore, water damage prevention is important.
If your watch is exposed to water or moisture, dry it well. If your watch is water damaged despite your best efforts, you can still fix it.
Learn more about how to fix water damage in watches here.
Avoid makeup, perfume & creams
Using deodorant and sunblock are common practices during the summer. Such practices are helpful but can harm watches. Deodorant, perfume, skin care products, or makeup could have adverse effects on the watches.
Avoid wearing watches while using these products or keep them away from such products to ensure their safety and well-being.
To keep your watch in excellent condition, it is essential to have a watch maintenance routine. During the summer, high temperatures and humidity can speed up your timepiece's wear and tear, affecting its performance, precision, and appearance.
If you want your watch to perform at its best, you should get it serviced regularly. But servicing should be left to professionals who handle luxury watches.
Luxury watch servicing and maintenance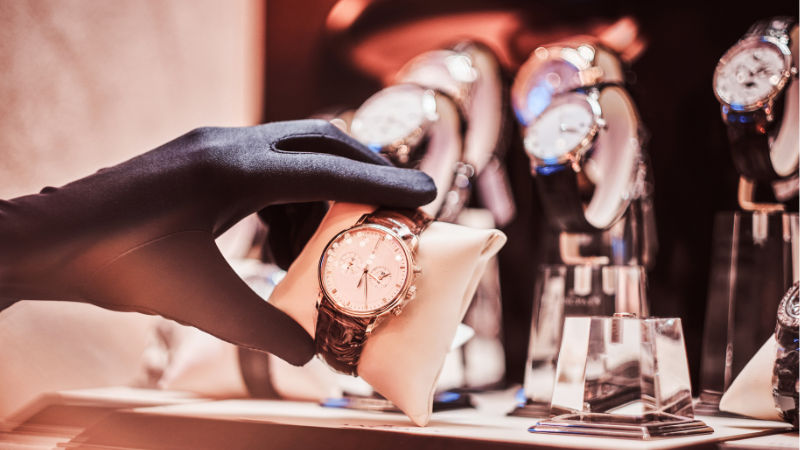 Luxury watches cannot and should not be handled by your local watch repair shop. They are not equipped to handle your watches. They don't have the skills, training, and know–how of handling delicate, intricate moving parts, handling precious gems, etc.
Also, parts may need to be replaced, how often can you trust the local watch service center near you to get you the original parts? What you need is someone you can trust with your cherished watches.
My Watch Merchant - Luxury Watch Repair and Service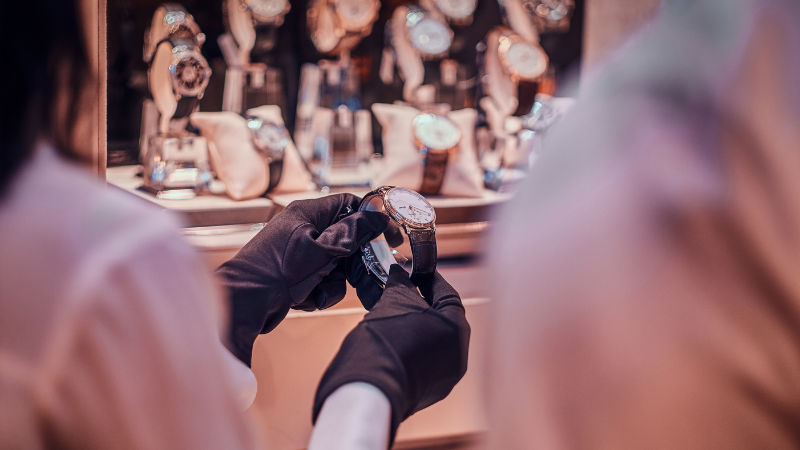 My Watch Merchant specializes in luxury watch repair. If you own a luxury watch that needs servicing, look for further.
The process is easy, simple, and effortless;
Get started online – Fill out the online form, choose your watch model and issues, and describe your watch and what's wrong with it in detail.
Quotations – My Watch Merchant experts will review your problem and you will be provided with an estimate.
Pick-up services – My Watch Merchant team will pick up the watch from your doorstep.
Tracking the status – You can track your watch's status online.
Delivery – Once the service is complete, they will schedule delivery.
My Watch Merchant is renowned for its expertise in luxury watch care, repair, and servicing. Our team of highly skilled professionals can handle all types of luxury watches with precision and care. We use genuine parts from authentic and certified suppliers for replacements. With top-of-the-line equipment, we achieve impeccable results.
For over 70 Years, My Watch Merchant has played a vital role in helping watch lovers hold on to their beloved timepieces for longer.