How to Care for Blancpain Watches?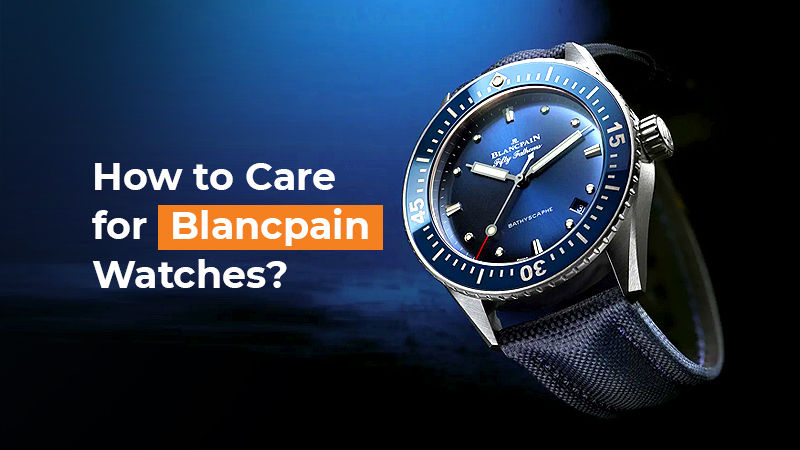 Luxury watches are masterpieces of mechanical engineering, composed of tiny and intricately designed moving parts that not only keep track of time but also make a statement. Blancpain, a Swiss luxury watchmaker, offers all these features as well as a rich and esteemed heritage, making its timepieces highly sought after by watch enthusiasts around the world.
Watch lovers who value history and tradition will find Blancpain to be the ideal brand, as the company maintains its commitment to shunning Quartz technology. In contrast to its rivals, Blancpain has consistently resisted the temptation to adopt Quartz movements. Their slogan "Blancpain has never made a quartz watch and never will" neatly sums up their thoughts on Quartz watches.
Blancpain is the oldest surviving watchmaking company, founded in 1735 by Jehan-Jacques Blancpain. It has been producing high-quality timepieces for nearly three centuries. Blancpain has been a part of the Swiss Swatch Group since 1992, considered one of Swatch's top brands. Their watches are widely known for their accuracy, fine workmanship, and unique designs. The list of their glorious fans includes yesteryear American starlet Marilyn Monroe to present-day formidable Russian president Vladimir Putin.
What makes Blancpain so loved and desired after all these years? How did they stay relevant through the changes the world has been through? Let's explore the world of Blancpain through their collections and for those who already own these watches, several tips will be provided for maintaining these exquisite watches.
The Fifty Fathoms collection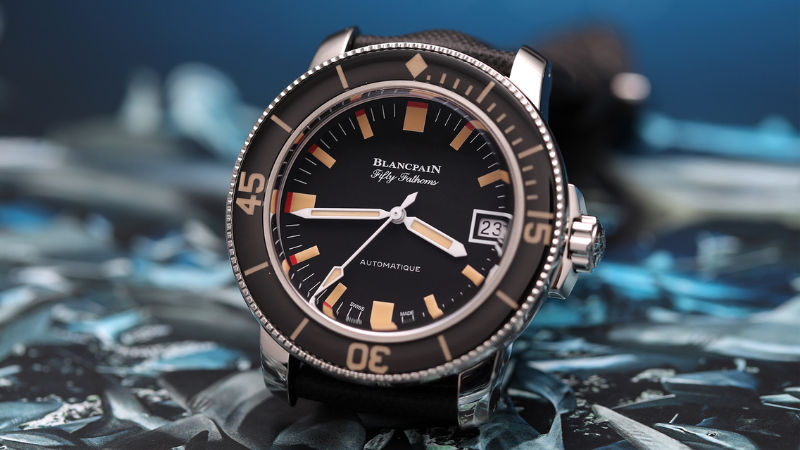 Fathoms are the measurement of the depth of water. This collection is aptly named for watches that are meant to be deep-sea companions. Blancpain first ventured into the world of diving watches in 1953. The Fifty Fathoms collection embodies Blancpain's appreciation for underwater life.
All Fifty Fathoms models incorporate characteristics that established the legacy of their iconic predecessors and made them the quintessential diver's watches. Blancpain's diving expertise is evident in the well-considered design and construction decisions made for its timepieces. It reflects their vast experience in the field and knowledge of underwater exploration risks and critical requirements.
The newest additions to the collection represent remarkable technical achievements in addition to paying homage to the forerunners of scuba diving. It is their passion and dedication that led them to explore new frontiers in underwater exploration.
This has inspired the brand to employ innovative materials and cutting-edge technology to exceed the highest expectations and fulfill the most sophisticated demands of its customers.
The Air Command collection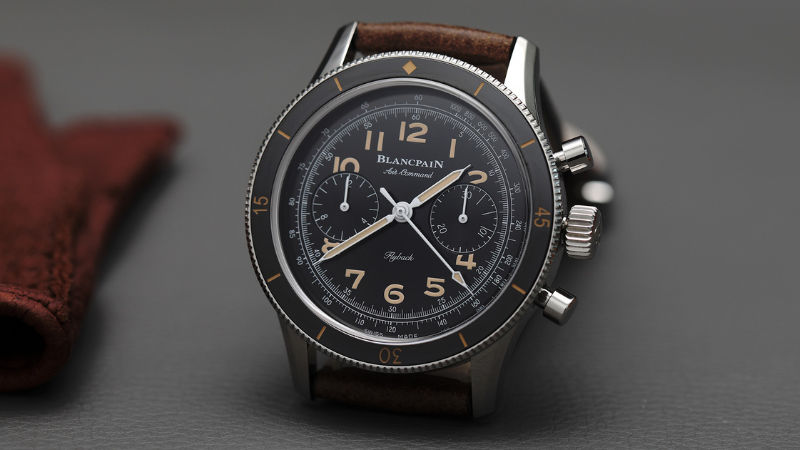 Blancpain's Air Command collection seamlessly blends vintage aesthetics with the brand's cutting-edge technological advancements.
It pays homage to its historical association with military aviation in the 1950s. The Air Command models continue the legacy of their renowned predecessor, arguably the most renowned military chronograph of its day.
It is worth noting that these timepieces are distinguished by their fine aesthetics and are capable of displaying two distinct types of timekeeping functions: a flyback chronograph and a countdown bezel.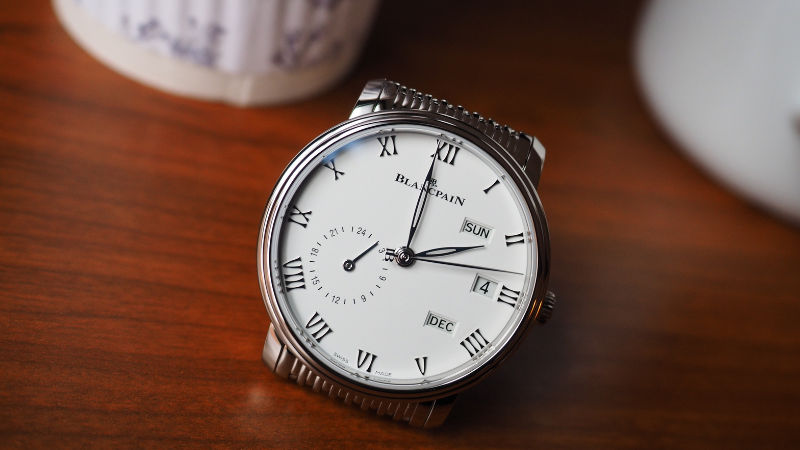 The Villeret collection is named after Blancpain's birthplace, Villeret. It represents the brand's historical heritage and enduring aesthetic.
The models in this collection are characterized by classic design with clean lines, clear dials, and slim double-stepped cases that ooze elegance. The Villeret collection showcases Blancpain's latest research into movement design.
The timepieces are equipped with features such as under-lug correctors, moon phase mechanisms, and secured calendars with impressive power reserves. This enhances the precision and functionality of this collection.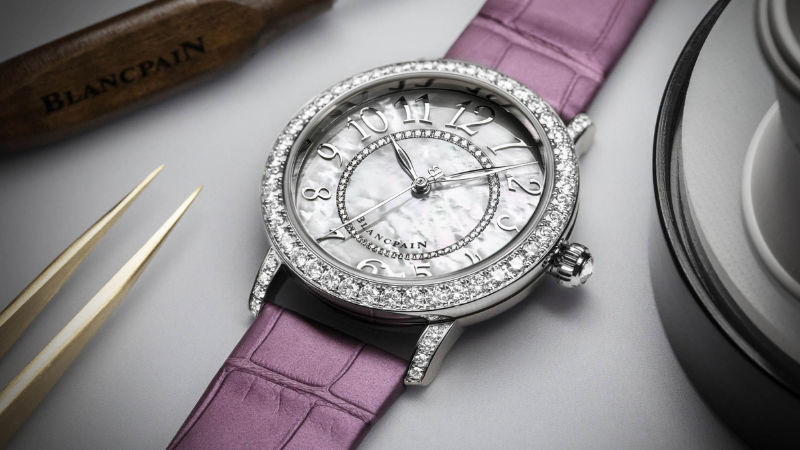 Blancpain's Ladybird collection is a testament to the brand's age-old beliefs in elegance and inventiveness. Watches from this collection feature mechanical movements that are painstakingly crafted and assembled.
This offers a perfect balance of opulence and sophistication in horology. While many women's watches are simply smaller versions of men's designs, Ladybird watches are designed specifically to fulfill everyday women's wishes and requirements.
As a watchmaking brand, it combines craftsmanship and technological innovation to create watches that focus on style and performance.
The Métiers d'Art collection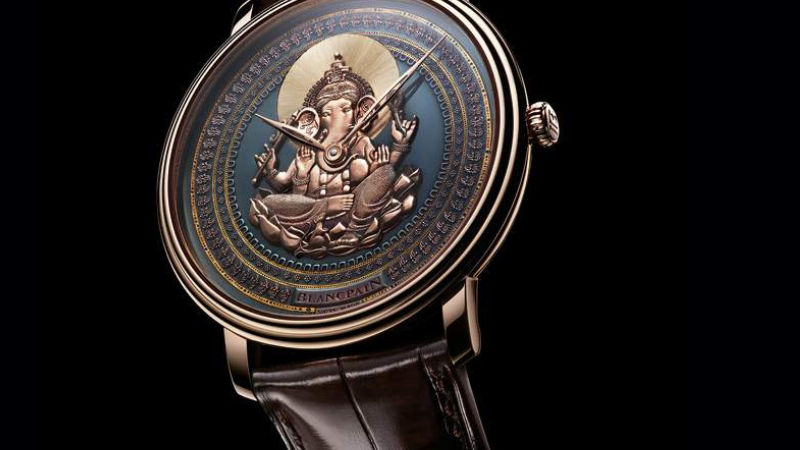 Blancpain's Métiers d'Art collection demonstrates the brand's exceptional artisanship, which requires talent, knowledge, and dedication. Watches from this collection are decorated with a wide range of decorative techniques founded on and deeply ingrained in the brand's artistic and horological heritage.
There is something compelling about enameling, engraving, marquetry, miniature enamel painting, shakudō, damascening, or creating porcelain dials that evoke deep emotional responses in those who appreciate art.
At Blancpain's Le Brassus workshops, affectionately called "La Ferme", home to watchmaking and artistic crafts, every Métiers d'Art timepiece is meticulously handcrafted. It is here that Blancpain's clients' ideas and wishes come to life, making each watch a truly unique piece of art.
How to Care for Blancpain Watches?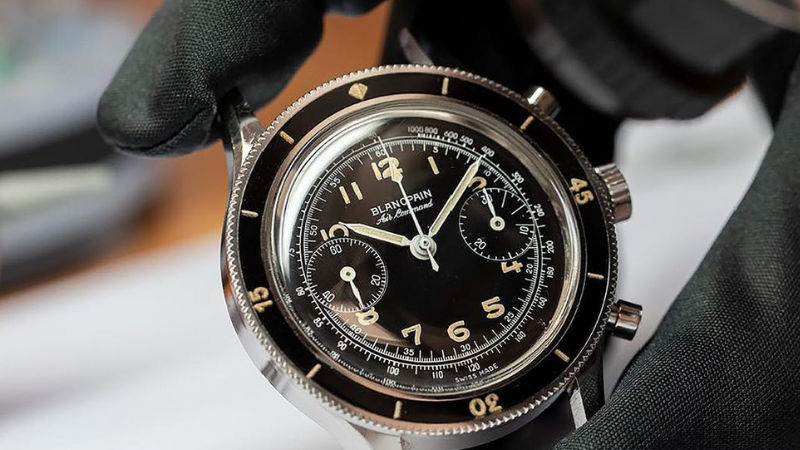 Luxury watches like Blancpain are crafted with precision using high-quality materials and complicated movements. It is therefore imperative to handle such luxury watches with care and expertise. Maintaining and caring for these watches is a complex process.
This means your basic, local watch repair shops will simply not do. You need professionals with the expertise and abilities that are needed to detect and resolve issues that may be present in luxury watches.
Why choose My Watch Merchant
My Watch Merchant specializes in luxury watch repair and servicing.
Here is why you should choose My Watch Merchant.
With over 70 years of experience, we are a trusted luxury watch service center.
Our technicians are expertly trained and extremely proficient at servicing and repairing all types of watch movements.
The parts we use are original spare parts sourced directly from certified suppliers.
We use the latest techniques and advanced tools for the most effective results
Throughout the service process, we use stringent quality control measures to ensure your watch is serviced to our highest standards.
Get the Best Care for Your Blancpain Watches at My Watch Merchant!