Hublot Watch Care and Service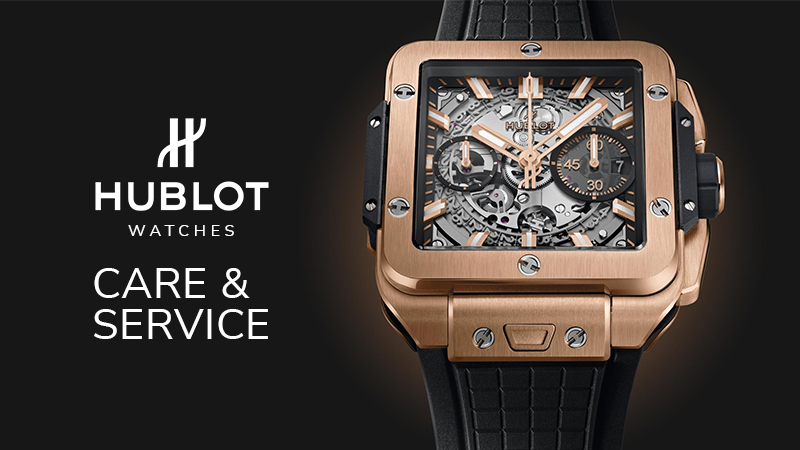 Hublot watches stand tall among luxury watch brands. While they belong to the elite Swiss watch category, they have neither a rich history nor long years. But what they have is the power of innovation and the ability to charm their patron with their quality. Pronounced as 'Ooh-Blow', Hublot was founded in 1980 by Carlo Crocco.  
Hublot was named after the French word "porthole". Hublot was the first watch to have a natural rubber strap. This strap was created after 3 long years of research. Hublot had a less than stellar start on its debut day in 1980, Basel Watch Fair. However, Hublot's fortune changed and within its first year, it was able to amass sales of over $US2 million.   
Watch lovers are familiar with this brand. It is one of the newest and without a doubt one of the most popular luxury watch brands. But what makes Hublot one so desirable amongst watches that have a bigger legacy?
Let's take a close look at what made Hublot one of the most preferred watches
What makes Hublot so popular?
Hublot has never shied away from innovation, they choose to deliberately part from conventions in the quest for the unexplored. Hublot was the first watch brand to combine and use gold and rubber in the same watch.  
Their use of diverse materials in non-traditional settings is their way of bringing past and present together. Their watches are a result of remarkable craftsmanship combined with ingenious designs and inventive material.   
The range of materials they use includes Magic Gold (developed and patented by Hublot), Ceramic, Sapphire, Rubber, Stainless Steel, Titanium, King Gold, and Carbon Fiber.  
Hublot watches are created to have impeccable accuracy in time telling. Movement is the heart of the watch and Hublot has combined the skills of watchmaking with ingenuity. Hublot developed a set of unique "in-house" movements.   
These have been created to be exceptional in every way. Hublot's movements include Unico, Unico 2, Meca-10 10-Day Power Reserve, Tourbillon Power Reserve 5 Days, MP-11 and Automatic Tourbillon.   
Apart from these, there are Hub 4700, Hub 1770, and Hub 1710.  All of this makes Hublot a perfect blend of performance, utility, and design.   
Creating a watch that can hold a spot in a market flooded with watches that have a long history is not easy. Watchmaking is the art of bringing together advanced technology, skilled craftsmanship, and elegant design.  
At Hublot, various teams are involved in watchmaking who work in perfect synergy, to produce outstanding watches that contribute to the evolution of watchmaking.   
Everything from the production of components used in watches, the movement, the dials, strap, and much, is a long and ardent process that involves minds that work to bring creativity and machine precision together to create something unique.  
Let's take a look at various types of Hublot watches
Hublot's Big Bang is the brand's flagship model and is known for its exceptional design. Due to its innovative design, it is considered a modern icon that keeps up with changes and is always one step ahead. 
Big Bang original, Unico, Meca 10, Partnerships, Complications, and 3 Hands are the watches under the Big Bang model.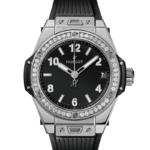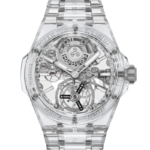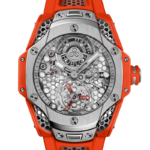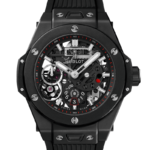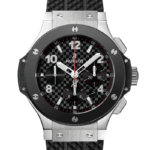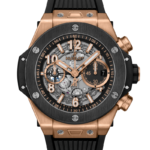 Distinguished by its uniqueness, strength, and design, Hublot's Classic Fusion collection is a blend of well-designed and well-crafted elegance with Hublot's penchant for invention. It is a watch collection that has a strong and unique style.  
This watch is available in a variety of movements, designs, materials, and colors. 3-hands98, Chronograph58, Moonphase7, Orlinski19, and Partnerships are the watches under Classic Fusion.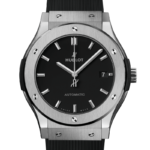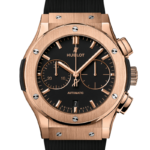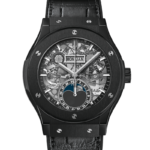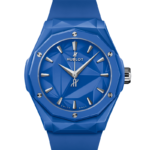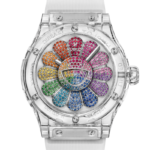 Hublot's Shaped collection plays around with shapes in their uniquely designed cases. These designs are a reinterpretation. In the Spirit of the Big Bang, the "barrel" shape has been reinterpreted, while the "square" shape has been envisioned in the Square Bang. The fusion of smart mechanics and cutting-edge design results in the creation of futuristic timepieces.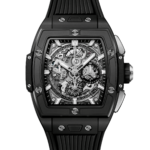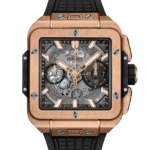 Hublot's MP watches combine groundbreaking movements with breathtaking designs for a truly unique look. Their sheer prowess invites us to think differently about time-keeping devices. These watches are sturdy, and precise and bear the hallmark of Hublot excellence in make and design.
There are many reasons to own a Hublot and just as many to hold on to it. But Hublot, just like other watches, can be ruined by poor servicing or damage. The only way to avoid this is by trusting only the best professional to handle your watch.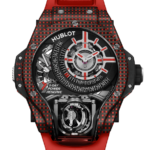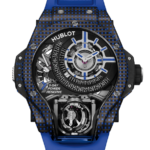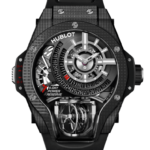 Best Hublot Service and Repair Center Mumbai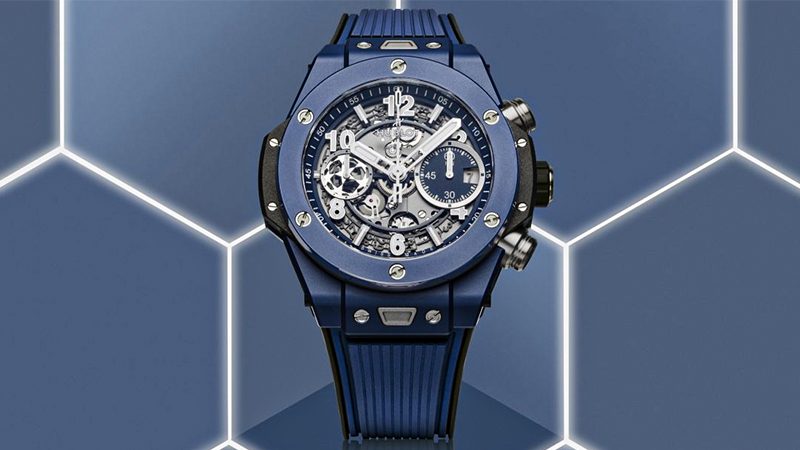 Handing over a watch like Hublot to just about any local watch repair shop is a bad idea. Your watch could be mishandled or scratched or your watch parts could be replaced with unauthentic parts. Avoid all of these by simply choosing My Watch Merchant.   
My Watch Merchant is one of the best watch service centers in Mumbai. Our core expertise lies in servicing and repairing luxury watches. Over the last 70 years, we have perfected the methods for watch service and repairs with the best equipment and highly trained professionals. We also source and use authentic parts for watch replacement.   
Get Your Hublot Watch the Best Care It Can Get With My Watch Merchant!