Daniel Wellington – Watches We Love and How to Care for Them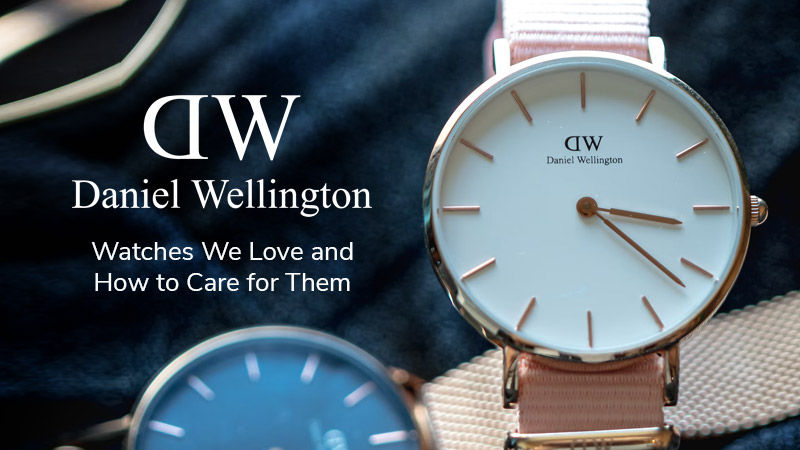 Daniel Wellington is a new but popular brand that is making waves in the world of horology. This brand is carving out a spot for itself in the crowded space of watches. Daniel Wellington was named after the British gentleman who inspired Filip Tysander, the founder of Daniel Wellington watches with his penchant for style and fondness for vintage watches combined with NATO Straps.   
Daniel Wellington has sold over 6 million watches since its inception. The company relied on digital strategy and social media platforms to reach out to its target audience. Daniel Wellington is a young Swedish upstart in a world populated by Swiss watch brands. The company has its headquarters in central Stockholm and its products are sold in over 25 countries.  
With its increasing popularity, Daniel Wellington is seeing a lot of watch lovers joining its list of loyal fans. Daniel Wellington has not just figured out how to woo its audience but also how to keep them. Today we take a look into the world of Daniel Wellington. For the proud owners and fans of Daniel Wellington, we have some great tips to keep those beautiful watches in your collection for a long time.   
'Daniel Wellington' the British man who inspired 'Daniel Wellington watches' wore his watches on old NATO straps. This combination was simple, clever, and sophisticated. They integrated it into Daniel Wellington watches. Thus, a modern watch with a classic design was created. The NATO straps' iconic patterns and colours fit perfectly with this simplistic and understated design.  
Daniel Wellington is truly an iconic watch that imbibes the simplistic essence of Scandinavian design, with the exactness and reliability of a Japanese movement watch.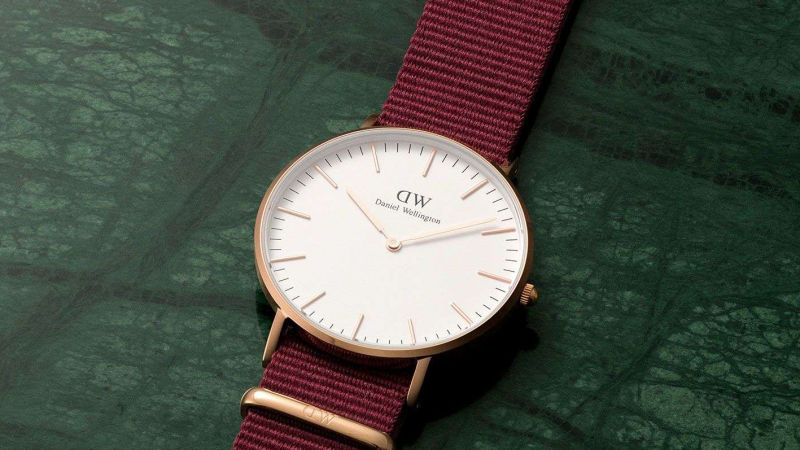 NATO straps were introduced by the British Navy in the 70s, however, civilians have championed it more for its durability and colors. These straps compliment any look, event, or attitude. With interchangeable straps, it's like wearing a different watch each day.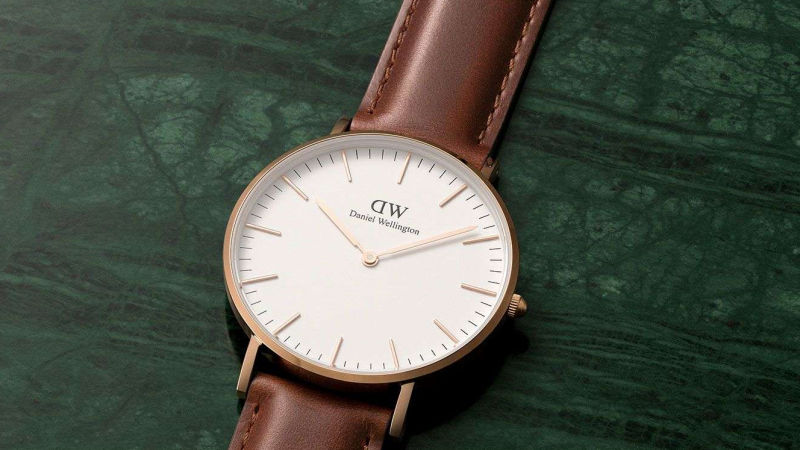 Daniel Wellington's leather straps are crafted from genuine Italian calf leather. Watches lovers can choose from shades of brown and black.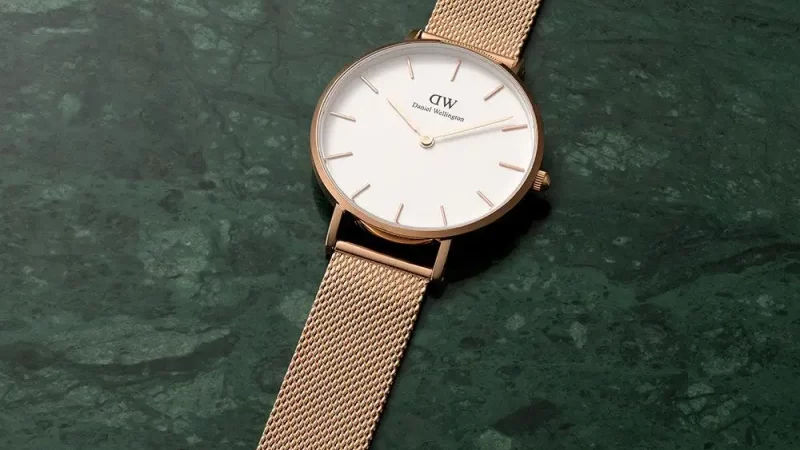 The intricately crafted mesh straps are smooth and thin. These straps are easy to use, durable and comfortable. They skirt the lines between strong and petite while looking beautiful.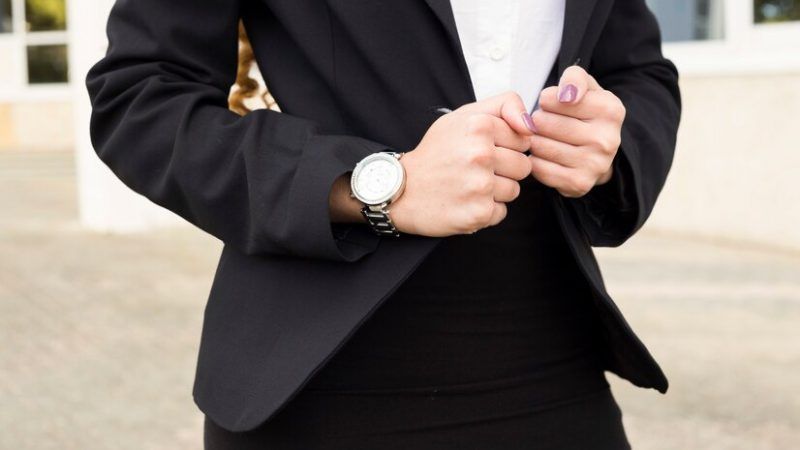 History states that the first wristwatches were made for women. But most watchmakers have not prioritized women or their preference in watches. However, Daniel Wellington has a wide range of watches for women that are stylish, sophisticated, captivating, and unique. These have been crafted from the finest materials and have great accuracy.   
The Daniel Wellington woman's watch comes in a variety of colors and dial sizes, including gold, silver, rose gold, or ceramic. They are also available in square and classic circular dials. Depending upon the occasion or mood, a woman has a lot to choose from within Daniel Wellington's collection.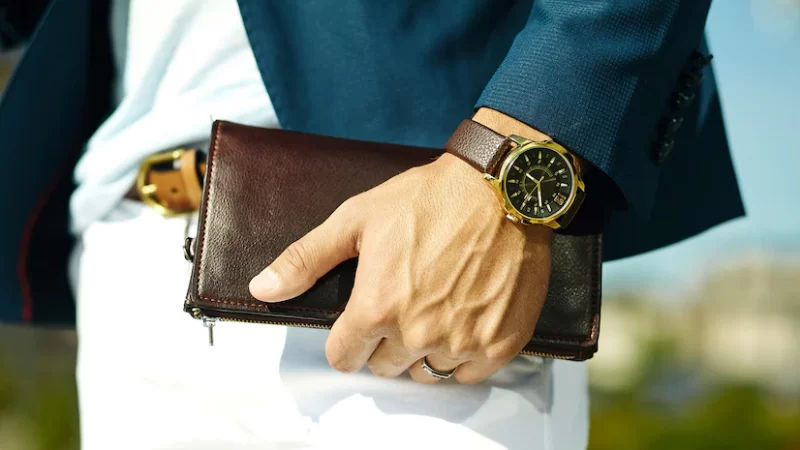 Men's watches aren't mere time-telling devices. They are without a doubt a part of their grooming and one of the savviest accessories a man can own. Not only do they get to style themselves, but they can also keep time. Watches for men are one of the few accessories that will never go out of style. No matter who it is, there is a watch for every man.   
With Daniel Wellington's men's watches, watch lovers can arm themselves with watches that range from classic to contemporary. There is a Daniel Wellington for everything from board meetings to outdoor activities. There are elegant, futuristic, sporty, and classic watches for men. The watches for men come in gold, silver, and rose gold with a variety of dial colors and sizes.  
Daniel Wellington Collection
The Classic Collection is a testament to minimalist design's classic allure. The watches feature an ultra-thin (6mm) case, 36- or 40-mm faces, and interchangeable NATO or leather straps. Accessory pieces are designed to perfectly complement any timepiece. You can choose from stainless steel pieces with either a refined rose gold/gold plating or a stunning silver finish. It reflects the style of the wearer.  
Daniel Wellington's Petite is their sleekest and most understated timepiece. Its trendy style and refined design make this watch a must-have for those who prefer a chic timepiece. Within the Petite collection, you can choose from polished stainless steel (316L) with a silver finish or rose gold plating. To strike the right balance between density and thread count, special chainmail is cut to the appropriate length and width to create the mesh bracelet.  
The iconic collection consists of watches that are elegant, sleek, and powerful. It is crafted to make a strong statement without being overstated. These watches are a perfect companion for those who wish to attain a balance between traditional and trendy design.   
Square watches are a departure from Daniel Wellington's iconic round dials. The Quadro collection of watches is characterized by multiple angular designs. Additionally, dial colours can be chosen from a wide selection. This collection has watches that are perfect for completing a glamorous look or simply being a gorgeous wrist accessory. Their interchangeable straps give the wearer a wide choice in their style statement.   
Not only are Daniel Wellington square watches clean in design, but they are also environmentally friendly. They're made from environmentally friendly, high-grade, and fully recyclable materials.  
Daniel Wellington offers rose gold watches for both men and women. The wearer can choose from a mesh or metal link bracelet. There are colourful dials to choose from. This collection can be summed up as subtle, fashionable, and distinctive pieces. These watches are made to effortlessly complement your outfit and elevate your look.   
Rose Gold Collection embodies style, it's vintage yet modern, a piece that will always stand out. Made of stainless-steel double plated with rose gold plating, they are made to be noticed.  
Daniel Wellington's Silver Watches are designed for both men and women. These aren't just time-telling device but also a must-have for those who mesh style with comfort.   
Daniel Wellington's silver watch adds an upscale, classy factor to the whole look. They are available with a variety of dials, and styles. Silver Watches Collection watches will always be a part of any wardrobe choices with their look and penchant for accuracy.   
Daniel Wellington watches aren't just timepieces, they are a fashion statement.  
Daniel Wellington has gold watches for both men and women. Gold watches are a must-have in any watch lover's collection. A gold watch is a timeless classic, which remains relevant no matter what trends come and go. Gold is classic enough for events and traditional outfits and modern enough to look fashionable and fun.   
These watches are available in a variety of designs so you can choose one that matches your personality. No matter what the occasion iws, there is a gold Daniel Wellington watch that fits your style perfectly. It's always possible to combine it with various straps and mix and match to achieve any look you crave.  
Color Dials from Daniel Wellington are available for both men and women. This Is an interesting way to add colour and personality to your entire look. The wearer can choose from green, blue and brown dials, as well as white and black watch faces. They use double-plated stainless steel for the straps, bezels, and other details of our watches.   
There are a variety of designs and sizes available in these colorful watches. New colors and tones are added regularly to the collection.  
One of Daniel Wellington's finest creations is their 'Mother Of Pearls Dials'. A mother of pearl is the inner layer of a mussel. Stunning iridescent features make it both aesthetically pleasing and intriguing. Nacre, or mother of pearl, is a fragile material. Dials like these require a skilled craftsman and plenty of effort.  
Daniel Wellington Watch Repair Mumbai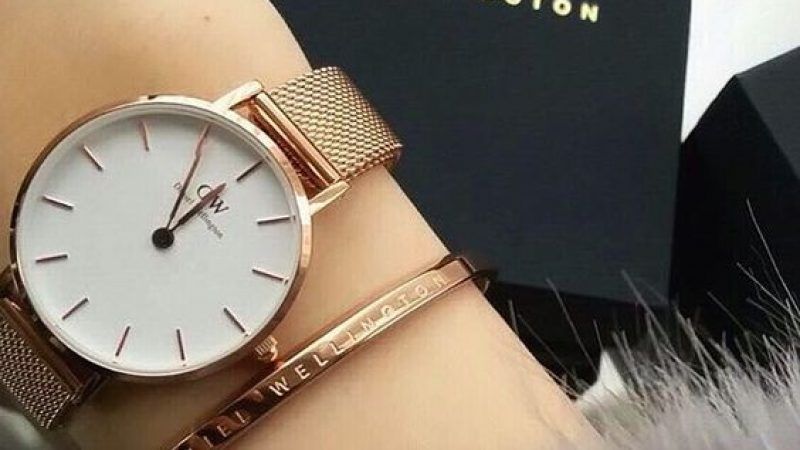 If you already own a Daniel Wellington, you would know that these watches are quite beautiful. But to keep them with you in all their finesse requires regular service and repairs. But not just anyone will do.   
Do you want your expensive, beautiful watches to be dented or scratched? That's the risk you take with local watch repair shops or local watch servicing centers near you. It is best to hand over your watch to experts at My Watch Merchant.   
Daniel Wellington Watch Servicing in Mumbai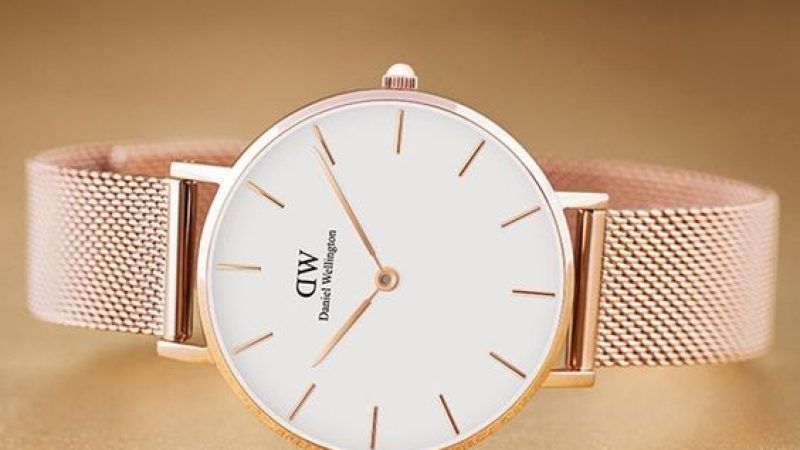 My Watch Merchant is not your average watch repair center. This is a place for watch lovers created by watch lovers. We understand the anxiety of handing over your priceless watches to just about any watch repair center. Our love and understanding of the watch help us provide the best care for the watches handed to us.   
We built a team of experts with knowledge and experience in horology, watch servicing and watch repair. This helps us specialize in luxury watch servicing, luxury watch repair, and much more. We use our experience of over 7 decades in helping watch lovers hold on to their watches for longer.   
Get Your Daniel Wellington Watches the Best Care and Serving With Us.