A Guide to Collection and Care of Piaget Watches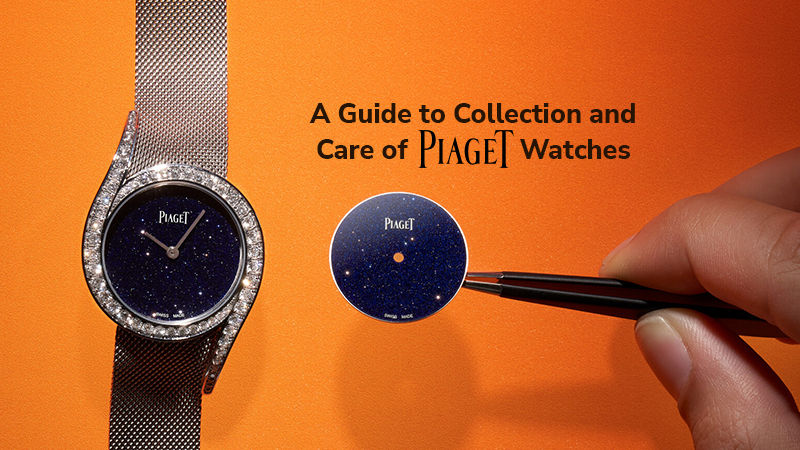 Switzerland has been the cradle of luxury watches. This country is home to some of the biggest brands and some of the best-loved brands originated here. One such brand is Piaget; Piaget is a well-known brand in the world of luxury watches and high-end jewelry. These luxury watches had a rather humble beginning in the small village of La Côte-aux-Fées, Switzerland.
Georges Edouard Piaget, the founder of Piaget watches, was only 19 when he set up his first workshop. His company crafted pocket watches and ultra-precision clock movements. Precision movements and components were the brand's founding stones. Piaget's watches flourished under the guidance of his son, Timothée Piaget. As a result of his efforts, the company has evolved from a movement manufacturer to a maker of luxury wristwatches and pocket watches. Currently, Piaget is a part of the Swiss Richemont group.
What sets Piaget apart is the remarkable partnership between innovative watchmaking and tasteful artistry. When crafted by skilled craftsmen, this Swiss watch brand is a masterpiece from its precision in movements to its splendor in design.
A hallmark of Piaget's movement is its unequaled perfection. Their passion for watchmaking and eye for art along with a pioneering spirit propelled Piaget's popularity and success. In addition, the watches' performance and visual appeal also contributed to Piaget's rise in reputation.
One thing that set Piaget apart was their quest for excellence with 'Ultra-Thin' movements. Piaget designed and built ultra-thin movements that became its "signature". Piaget's ultra-thin mechanical movements have found a niche for themselves. This area of expertise has been mastered with passion and ingenuity.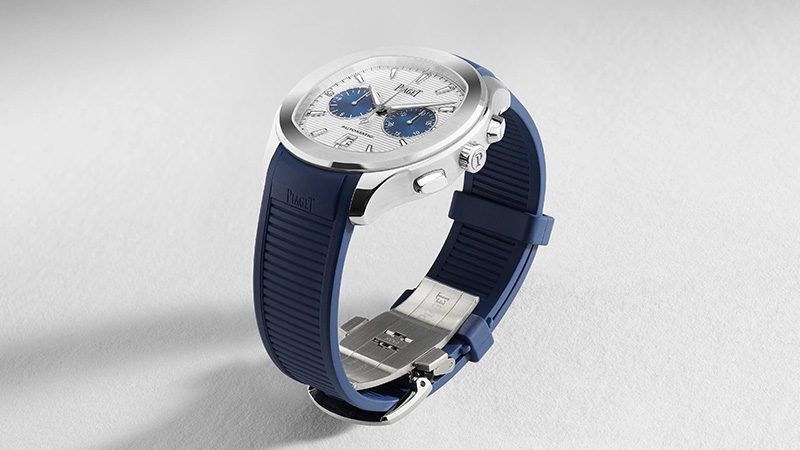 Piaget Polo luxury steel watches are setting new benchmarks for modern style and class. The watches in this collection are masculine, sophisticated, unique, and elegant. Its curved cases and straps of satin-finished or polished steel set these watches apart from the rest.
Since 1979, this luxury watch collection has celebrated a distinctive yet relaxed aesthetic while being unique. Although this collection is for men, in a women's edition, this famous sports watch is reimagined for women.
This collection has luxury steel watches that assert their uniqueness with their guilloché dials, transparent sapphire case-backs, and rounded and cushioned cases. These watches embody the class and excellence associated with the sport they are named after.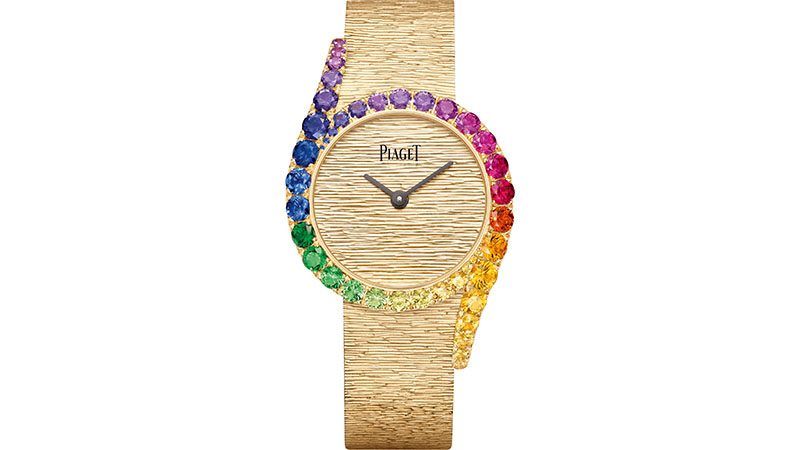 Limelight Gala's diamond watches for women are dazzling, opulent, and stunningly beautiful. Since 1970, this collection has produced watches that integrate design, jewelry, art, and timekeeping. These watches highlight the powerful, dynamic essence of womanliness.
An iconic feature of this collection of women's luxury watches is asymmetrical, elongated lugs. The round case, roman numeral dials, and shimmering diamonds adorn watches of the Limelight Gala collection. Incorporating gems into each piece enhances its radiance.
These diamond watches for women have straps made of high-quality materials and are rounded for a comfortable fit on the wrist. Its dials evoke classic elegance with a modern touch. This collection is a classic example of horology meeting haute joaillerie and gives the wearer the joy of owning something timeless and exquisite.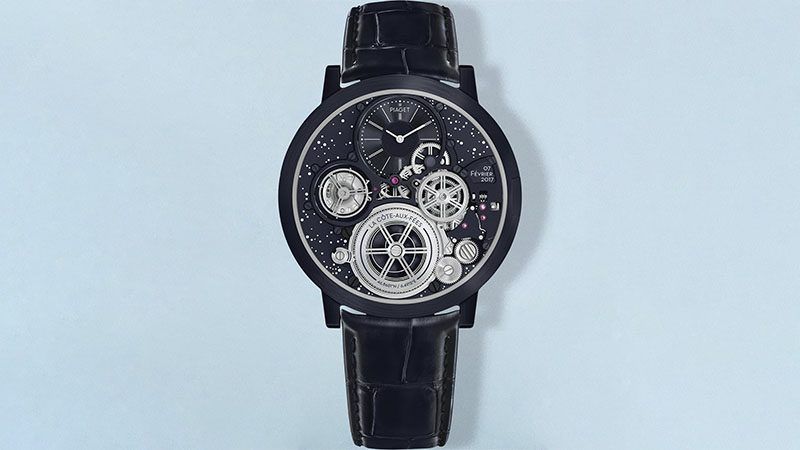 The Altiplano ultra-thin watch offers unmatched precision and quality. Piaget's quest for ultra-thinness had a lasting impact on the watches they created. Watches from this collection have graceful lines that are enhanced by distinctive detailing.
The dials of these watches are distinguished by their off-center displays and baton-style hands. The Altiplano ultra-thin derives its name from the plateau located at the Cordillera Andes, whose pristine beauty was expressed in the collection's elegant watches.
The ultra-thin movements are the thinnest, as shown in the Altiplano Ultimate Concept and its mechanical 900P-UC movement. Altiplano is one of their thinnest luxury watches of all time, measuring only 2 millimeters thick.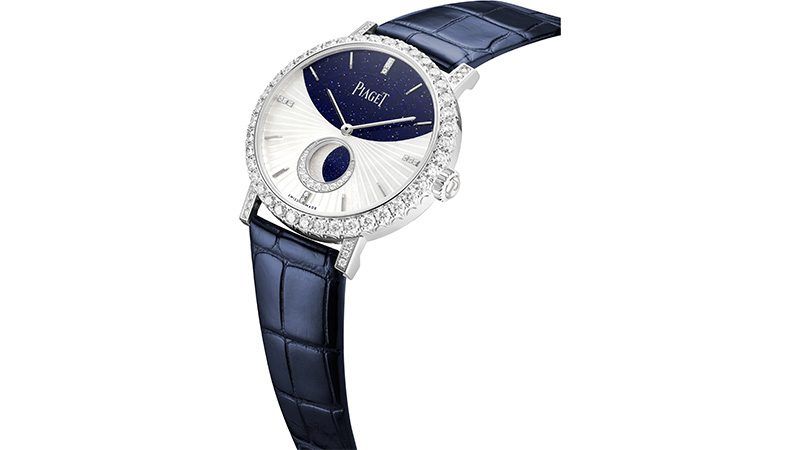 Piaget excelled at using mechanics and aesthetics to create watches that created history. Since the 1960s, ultra-thin movements have enabled increased design freedom and aesthetic flair.
Piaget's master watchmakers have worked with the most talented artists utilizing their knowledge and skills to create distinctive watches and jewelry.
A prime example of this is 'The moonphase complication', in the Altiplano collection. These beautiful jewelry watches created for women are inspired from myths and are limited editions.
This is a 36mm Altiplano Moonphase gold diamond watch with a Superluminova constellation. It represents the Chinese mythological guardian, the Azure Dragon. An elaborate and meticulously crafted dial adorns this luxury moonphase timepiece. The dial represents the night sky where planets, stars, and constellations are denoted using gold, diamonds, and enamel.
The Superluminova reveals the Azure Dragon constellation which glows in the dark. Its bezel has stunning diamonds, and the transparent case back and leather straps complete the look.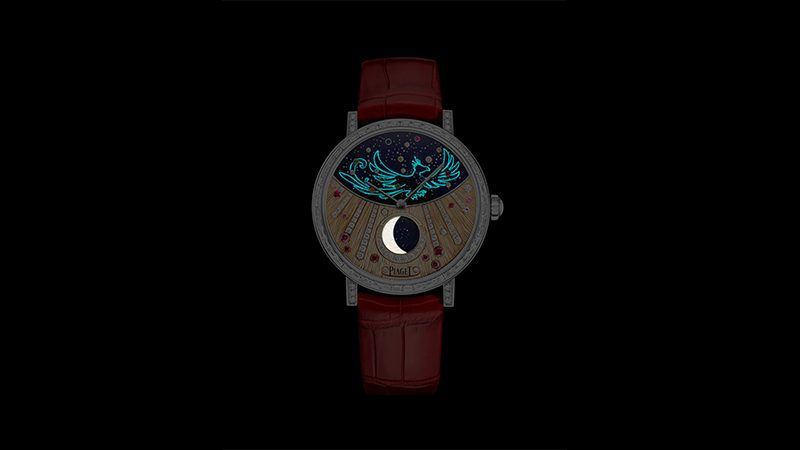 The Vermillion Bird is a 36mm Altiplano Moonphase diamond watch for women. Its enamel dial has a Vermillion bird in Superluminova which glows. Its dial is studded with precious gems like diamonds and adorned with gold. The diamond set bezel adds to the watch's beauty and grace.
SuperLuminova illuminates the hidden constellations and the moon in the dark. This white gold diamond watch has a self-winding movement and a moon-shaped oscillating weight. The transparent case back and smooth red alligator leather strap add charm to these watches.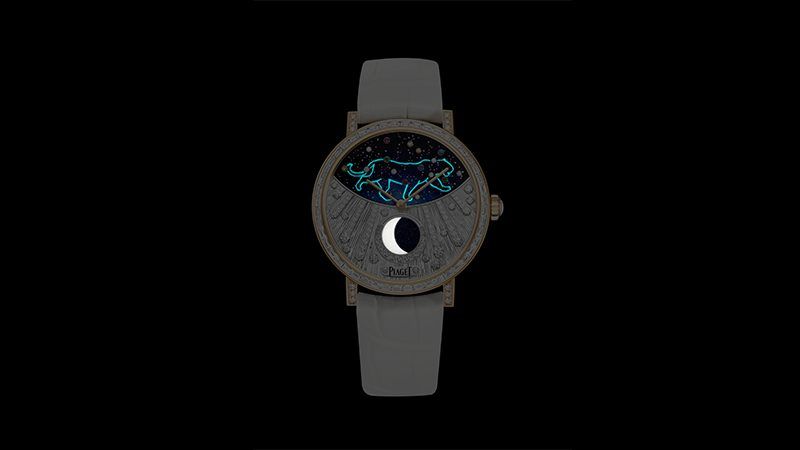 This limited edition Altiplano Moonphase is a thin rose gold diamond watch. Elegant and timeless, this watch for women is a statement in precious stones and rose gold. True to its name, the dial features a White Tiger that glows in the dark.
Dial embellishments include diamond stars and an enamel White Tiger constellation. This watch has a self-winding movement with a moon-shaped oscillating weight, as well as a see-through sapphire crystal case back. The bezel is set with baguette-set diamonds and has a white alligator leather strap.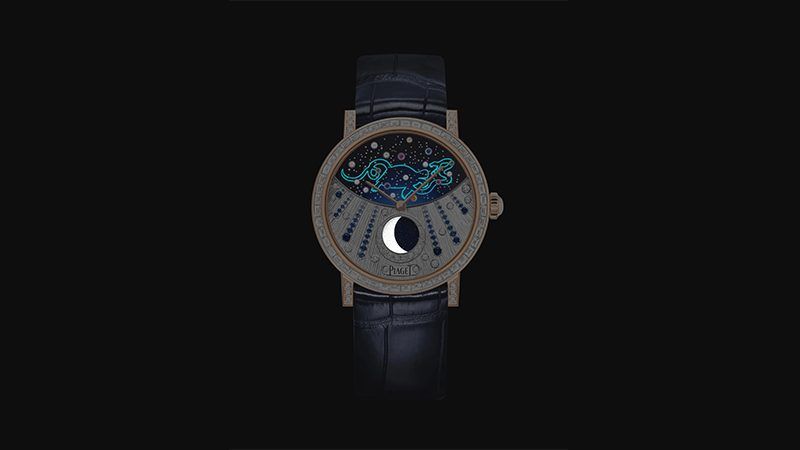 This limited-edition women's rose gold diamond watch is another classic from the Altiplano moon phase. It features the Chinese constellation symbol of the Black Tortoise on the dial. The turtle is depicted with a snake. Earth is believed to have been created through the union of these two creatures.
This piece depicts the starry sky with glittering diamonds and vivid enamel. The dial also has precious stones that portray planets and an animal-shaped mythical constellation. The moonphase complications are crafted in engraved gold and diamonds. Adding to the elegance of this watch is the bezel with baguette-cut diamonds and black alligator straps. Like other watches in the series, it has a transparent case back.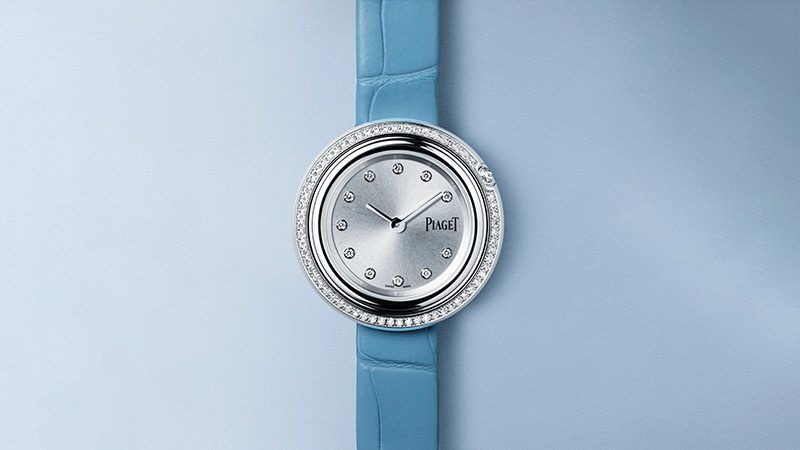 Piaget's Possession collection is an exquisite amalgamation of jewelry and watchmaking. Women who are passionate about life will love the Possession collection.
The watches in this collection feature diamond-encrusted bezels that encircle a silver dial. While the dial and case are aesthetically pleasing, the materials used in these watches define luxury. Interchangeable straps make this watch versatile and well-suited for any occasion the wearer may wish to enjoy.
The watches in this collection are complete stunners. Possession is an excellent example of elegance and functionality.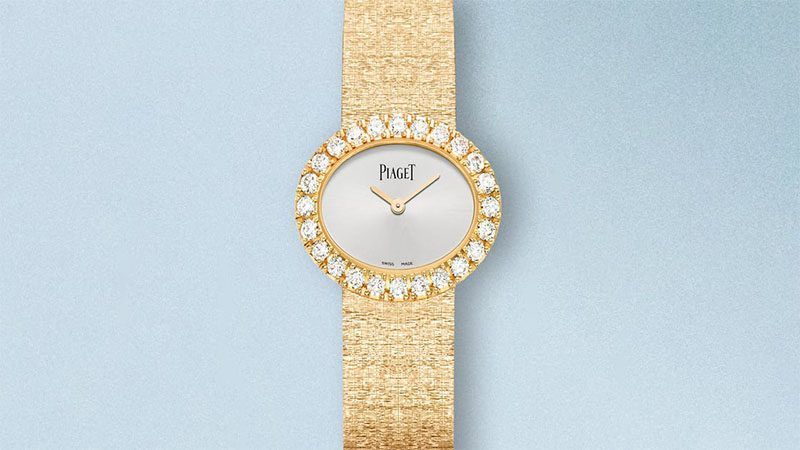 Piaget jewelry watches reflect Swiss watchmaking. With their graceful movements and exquisite details, these diamond watches embody Piaget's signature style. These watches are more than just timepieces. They are a marriage of daring artistry and fine watchmaking.
Using craftsmen's brilliance, Piaget combines watchmaking and jewelry arts. These luxurious women's watches are crafted to the finest detail. Gemstones used in these watches highlight the case-back of a tonneau-shaped jewelry watch. They bring out the elegance of an automatic movement. The oval dial looks classy when combined with tourmalines.
The watch straps in yellow or white gold add to the refined elegance.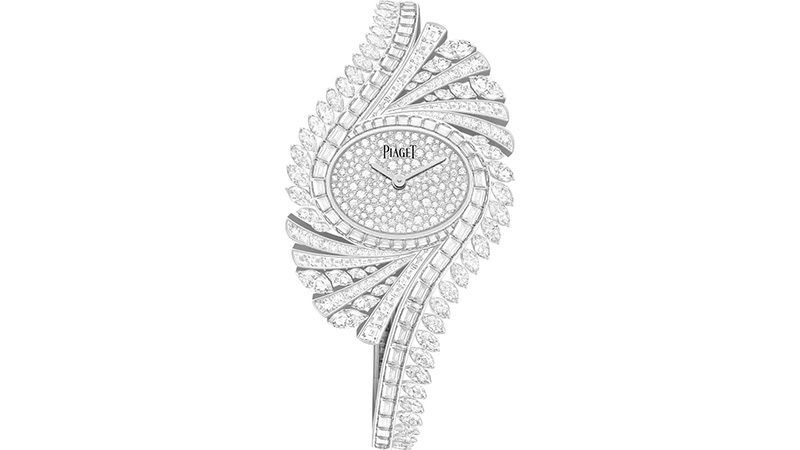 Piaget watches use precious gemstones better than any other watch. This is evident in their High Jewlery watches.
Piaget combines Haute Horlogerie with Haute Joaillerie to create exceptional jewelry watches. Rare and coveted, they represent the brand's expertise at its peak. Piaget's elegant diamond watches are created entirely by its two Manufactures – La Côte-aux-Fées, which creates movements, and Plan-les-Ouates, which crafts jewelry and cases.
They constantly introduce new and exciting timepieces. In 2005, Piaget introduced a diamond-set skeleton movement in a luxury watch. It showcases a flying tourbillon, one of the most complex watchmaking complications.
Diamond watches are Piaget's forte. Piaget redefines luxury watchmaking with each new collection.
Piaget Watch Servicing in Mumbai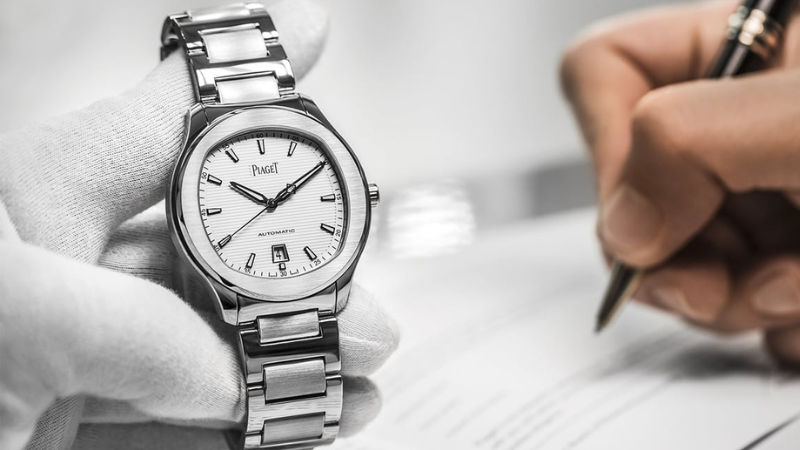 Piaget watches are created by master craftsmen. They are made by the foremost experts with care and precision. Nobody would want such gorgeous luxury watches to be handled by local watch repair shops. They are not equipped or trained to handle delicate parts or precious stones. What you need is the service of professionals with experience.
Repair and Service Your Luxury Watches at My Watch Merchant
Service and repair of luxury watches should be handled by experts. It needs people who are well-trained and competent enough to handle delicate and expensive timepieces.
At My Watch Merchant we don't just repair watches, we care for them. We are watch lovers who can relate to those who want nothing but perfection for their priceless luxury watches.
Therefore, we use cutting-edge technology for watches to ensure the most effective results. Watch experts on our team have extensive experience handling luxury watches.
Get the Highest Quality Care for Your Watch With My Watch Merchant!