Everything You Need to Know About Girard-Perregaux Watches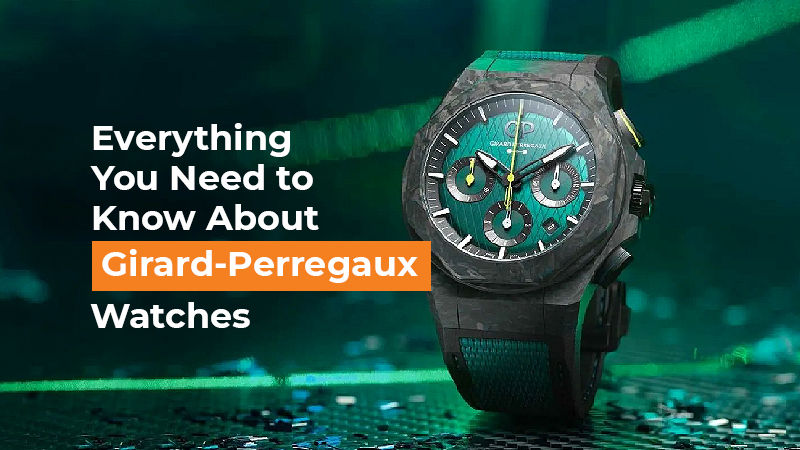 The history of Girard- Perregaux can be traced back to 1791! It makes this one of the oldest luxury watches still manufacturing watches. The history of this watch-making company is long, illustrious, and complicated yet fascinating.
It all began in 1791 when watchmaker and goldsmith Jean-François Bautte signed his first creation. His company, founded in Geneva, brought together various aspects of watchmaking at that time. After he died in 1837, Jean-François Bautte & Cie Company was founded by his son Jacques Bautte and his son-in-law Jean-Samuel Rossel to sell watches and jewelers.
Meanwhile, Girard & Cie was founded in 1852 by Constant Girard in La Chaux-de-Fonds, Switzerland. He married Marie Perregaux in 1854, who belonged to a watchmaking family, together the couple founded a new watch-manufacturing company that bore the names of both families. This led to the establishment of Girard-Perregaux in 1856. Constant Girard-Gallet, who succeeded his father, purchased and merged Bautte House with Girard-Perregaux.
All in all, for the last 230 years, the best minds in the world of watchmaking have been delivering the best to the world of horology. The union of two companies brought together two centuries of horological brilliance. It brought together both design and efficiency to display time elegantly. Over the years they have experimented with materials, shapes, technology, and designs. This has brought to life some stunning watches.
Let's dive into the world of Girard-Perregaux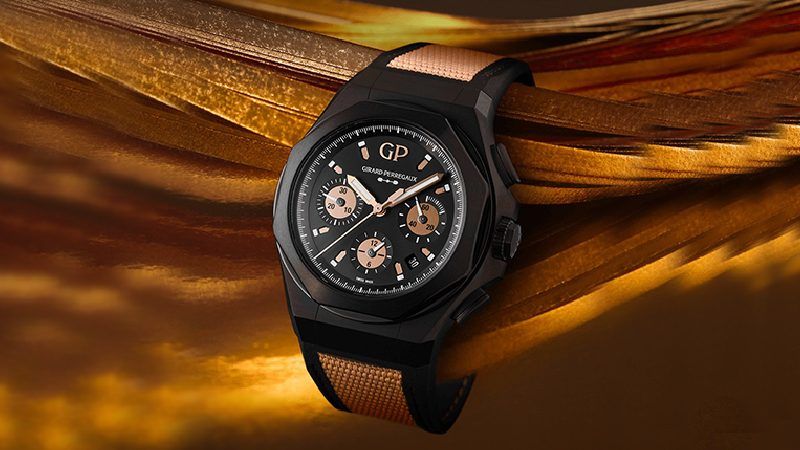 Laureato was first launched in 1975. Sporty elegance embodies this watch. Girard-Perregaux's Laureato combines fashion and performance. This collection showcases an array of captivating materials that appeal to a wide audience.
These handcrafted watches have a raised octagonal bezel, which was an iconic feature of the first Laureato. Featuring smooth lines, a comfortable fit, and an integrated case, the Laureato collection watches leave an impression.
The Laureato was originally equipped with a sleek, highly precise quartz movement. Since its inception, the Laureato has come a long way. Their collection includes skeleton watches, a wide selection of chronographs, and watches made with materials and colors. They have everything from architectural steel to titanium. But along with such bold choices they also have watches in pink gold & resplendent with gems.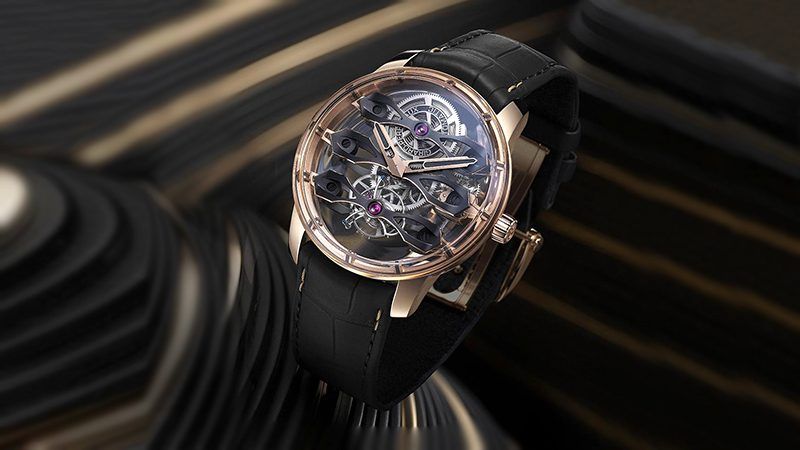 The Bridges is an iconic collection of Girard-Perregaux's range of watches. Over the years, they have boldly disrupted watchmaking with their completely new vision for precise engineering. The Tourbillon 'With Three Gold Bridges,' introduced in the 1860s, transformed bridges from merely functional parts into integral parts of a watch.
They have continuously reinvented their iconic creations over the past 150 years to bring aesthetics to the contemporary Bridges collection. It pushes the boundaries of timepieces to meet the needs of modern lifestyles. With models like the classic Bridges, Neo Bridges, and Quasar Light, the brand continues its ambitious tradition of making the otherwise invisible readily accessible to discerning individuals.
Changes to any model and collection are inevitable but they have maintained the collection's core architecture and codes which lend it strength and distinctiveness. Furthermore, changes have been made to the bridge design, crystal shape, and the core of the meticulously redesigned movement. It has set a new standard for horology.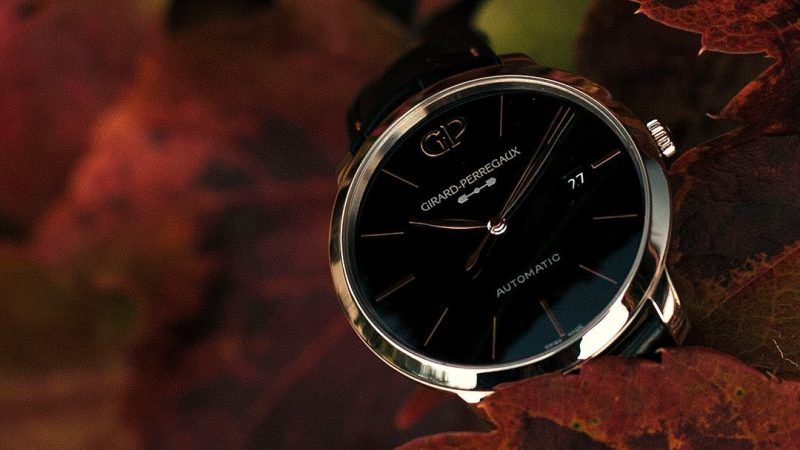 Simplicity is the ultimate sophistication. This aesthetically inspired philosophy is reflected in the 1966 collection. The multifaceted models are modern and creative interpretations of timeless classics that draw their inspiration from the 1960s.
Although it is a collection that bears the name of a specific year, the 1966 collection is remarkably timeless in its design. Several characteristics set these round mechanical watches apart from others. These characteristics include smokey dials, leaf-type hands, ultra-thin cases, and tapered hour markers. These make them a classic by any definition of the word.
The collection honors their award-winning achievements during the 1960s, culminating in the Neuchâtel Observatory Centenary Prize. There is a wide variety of watch models in this collection, from sophisticated dress watches to sporty watches.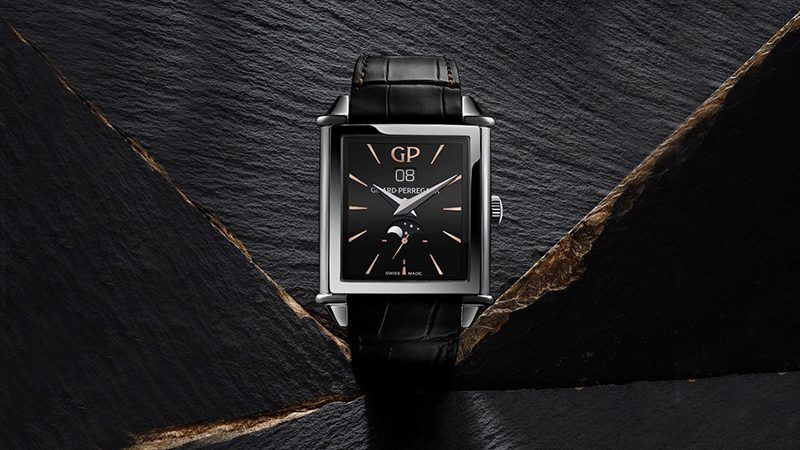 Vintage watches will always be revered by watch lovers. But years before vintage became popular, Girard-Perregaux designed a line inspired by Art Deco design. The Vintage 1945 features a solid rectangular case that curves to the wrist shape, and numerals in a polished retro font. It's a study of elegance with a practical touch.
The simple lines of Vintage 1945 bring to mind the aesthetic traditions Girard-Perregaux has consistently espoused since the early 20th century. With impeccable balance, the straight lines transition into curves and back again in a nod to Art Deco. This rectangular case embodies the Art Deco idea of geometry.
This collection reimagines the vintage style aesthetic to suit the contemporary watch connoisseur. In addition, the movement features a patented 'grande date' which allows the digits to be displayed in full. With designs that appeal to both men and women, the collection is both timeless and functional.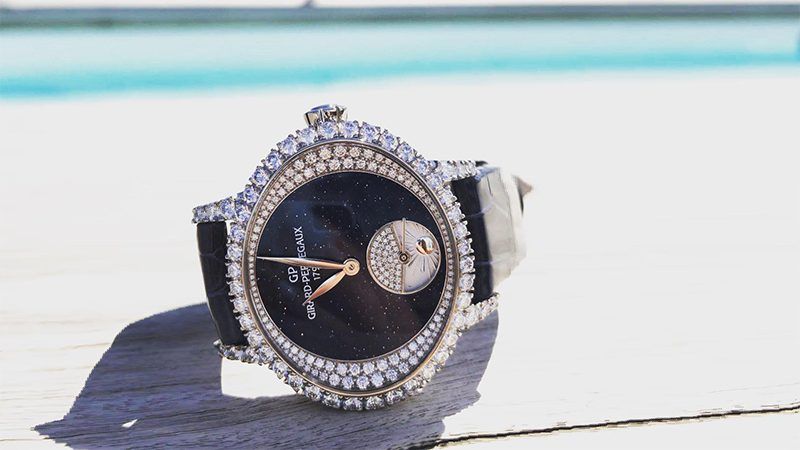 The Cats Eye watches are easily recognizable. Their sleek, oval-shaped cases have been a favorite with women since 2004. The watches in this collection illustrate how mechanical movements and exquisite, elegant shapes can perfectly complement one another.
The flowers in Cat's Eye plum blossom and Cat's Eye Arabian jasmine are proof of Girard-Perregaux's artistry. These are hand-painted by artists who are specially trained to do so. The pieces are the result of meticulous craftsmanship and a keen eye for detail. Thus, each piece remains a unique creation.
The Cat's Eye design concept has been crafted into award-winning variations using the finest materials available. There are many luxurious gemstones used, including diamonds, precious metals like gold, materials like mother-of-pearl, and stones like aventurine. All of these elements contribute to a beautifully engineered movement worthy of the highest watchmaking standards.
Casquette 2.0 Saint Laurent 01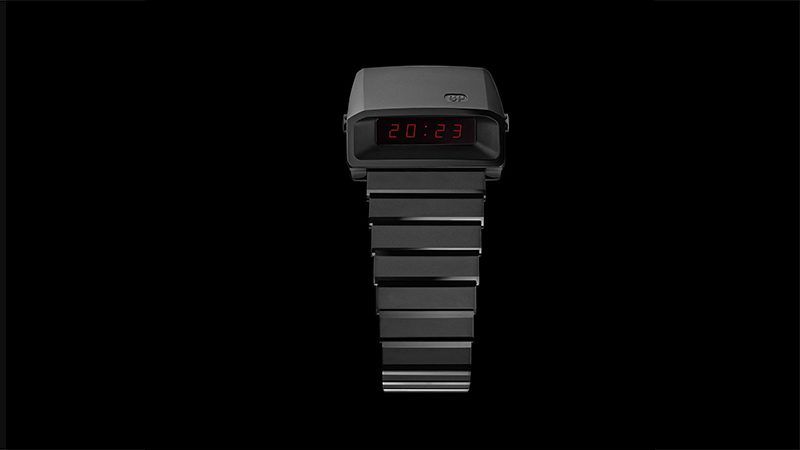 The Casquette defies tradition and deviates from Haute Horlogerie conventions. When it was introduced in 1976, it represented a break from established standards. Girard-Perregaux fitted the original model with a tubular LED display and quartz movement, matching 1970s horological trends.
This penchant for surprises connects with Saint Laurent Rive Droite, an iconic luxury brand that is known for designing objects that are both creative and thought-provoking.
The Casquetter is made of black ceramic and Grade 5 titanium treated with black PVD. Its sleek and well-designed case elegantly curves around the wrist. This ensures excellent comfort for the wearer. The bracelet is made of ceramic with rubber interiors for a comfortable fit.
Caring for Girard-Perregaux Watches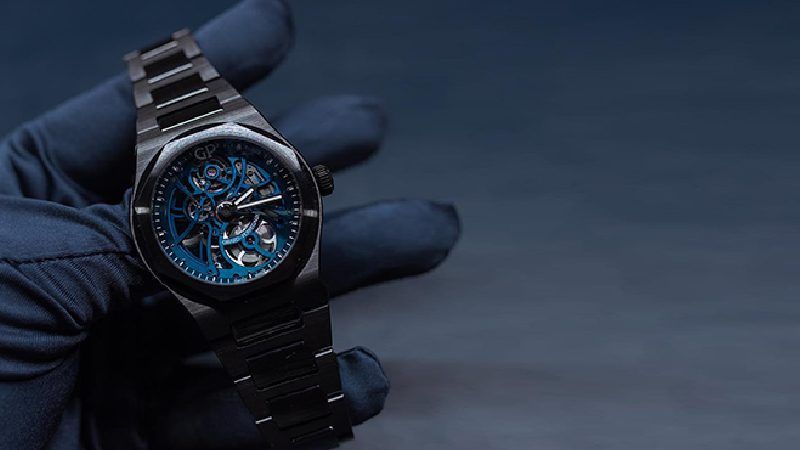 Watch owners can enjoy Girard-Perregaux's timeless elegance and horological mastery by diligently caring for their timepieces. To preserve their beauty and precision, these watches should be handled with the utmost care. Among the things you should avoid are extreme temperatures, moisture, and magnetic fields.
To ensure optimal performance and longevity, regular maintenance and servicing are also crucial. Get the best care for Girard-Perregaux at My Watch Merchant.
Girard-Perregaux Repair and Services at Mumbai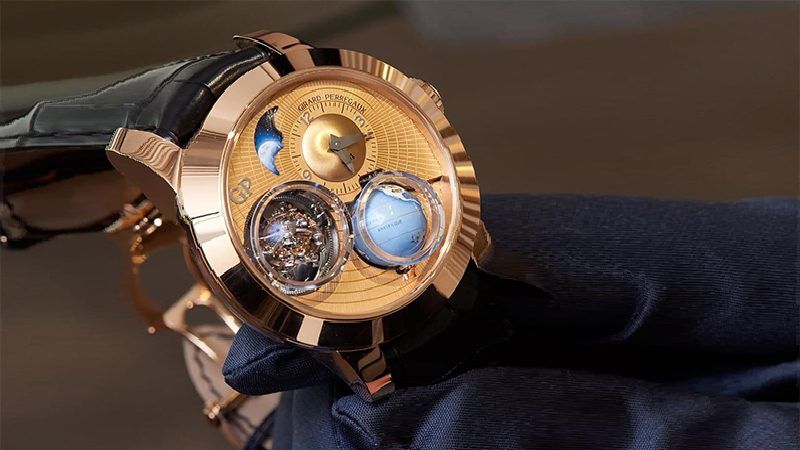 My Watch Merchant isn't your typical watch repair shop or watch service center. At our core, we are watch enthusiasts with over 70 years of experience in the world of watch care. Because of this, we are committed to providing the highest level of service to all of our customers.
If you are looking for a place that offers Girard-Perregaux servicing or Girard-Perregaux repair, look no further. We have decades of experience repairing luxury watches. For every watch that we handle, we use the best equipment and techniques. Each watch entrusted to us is handled by a professional with years of experience.
Luxury watches deserve only the finest care, which is what we strive to provide.
Get the Best Professional Care for Your Girard-Perregaux at My Watch Merchant!