Zenith Watches – Collection and Care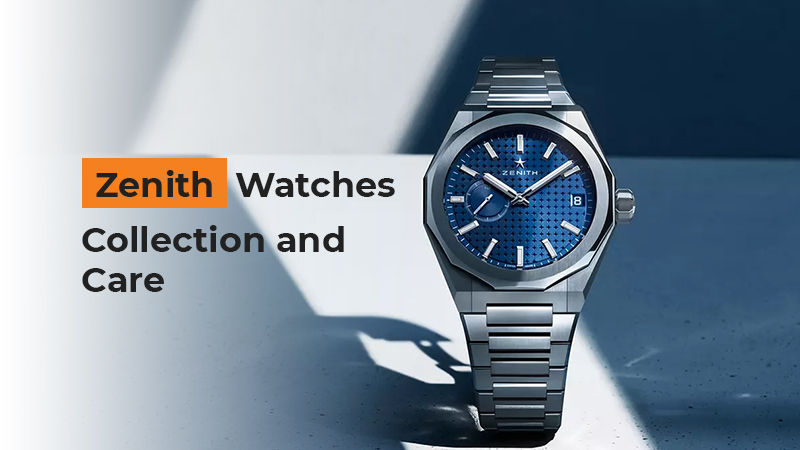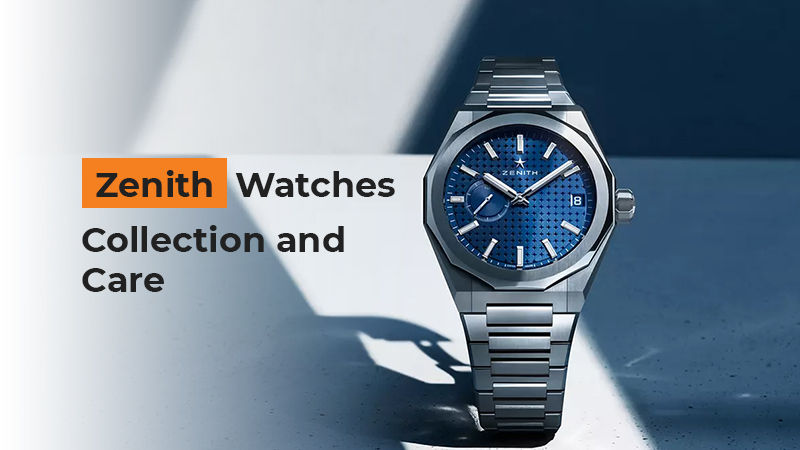 Zenith watches have a rich history and track record that easily puts them among the mightiest Swiss-made watch brands. Historically, Swiss watches have been considered some of the most durable, attractive, and meticulously crafted watches in the world. In addition, Swiss watchmaking has endured through the years. As a luxury watch, brand Zenith watches fulfill all the criteria that make it a contender for one of the best watches in the world populated with many beloved watch brands.
Zenith was founded by Georges Favre-Jacot. As a young boy, he left school to begin his watchmaking apprenticeship at the age of nine. By the time he turned 13, he had already founded his own business. At the age of 22, Georges Favre-Jacot began producing watches bearing his name in humble workshops in Le Locle, Switzerland. In 1900, George Farve-Jacot & Co. were awarded the Grand Prix at the Paris World's Fair for their "Zenith" movement. The company was renamed after the prized movement in 1911.
LVMH acquired Zenith in November 1999. Zenith today ranks among one of the oldest watchmakers in continuous operation. The world of horology has seen many disruptions, upheavals and changes. However, Zenith has evolved and kept up with the time while keeping the time.
Let's explore the world of Zenith watches and learn how to care for them.
The Defy collection of watches for men and women is the perfect representation of Zenith's commitment to the advancement of accuracy through technology. Defy collection blends state-of-the-art movements and materials with avant-garde styles. Zenith's Defy collection upholds the tradition of pushing boundaries and raising the bar in terms of functionality and aesthetics.
Watches under Defy Collection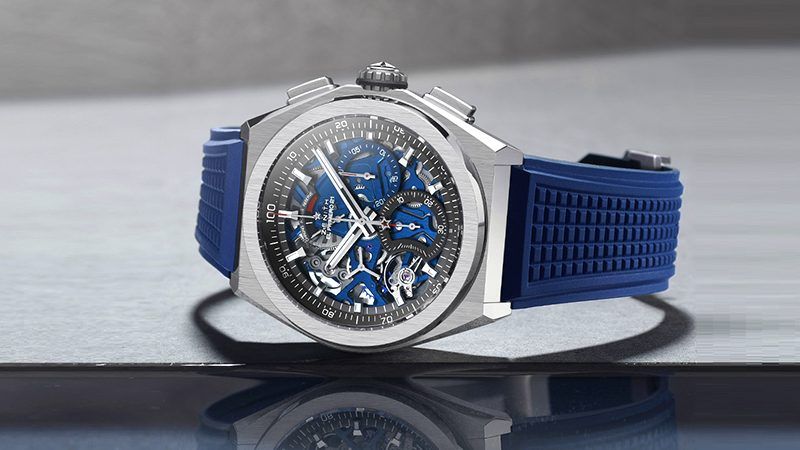 Defying expectations in both efficiency and accuracy, Defy 21 raises the bar among chronographs. It has a mechanism operating simultaneously for keeping time and chronograph functions pulsing at 5Hz and 50Hz, respectively. As a result of its extremely high operating frequency, the chronograph movement can measure time precisely in 1/00th of a second fraction.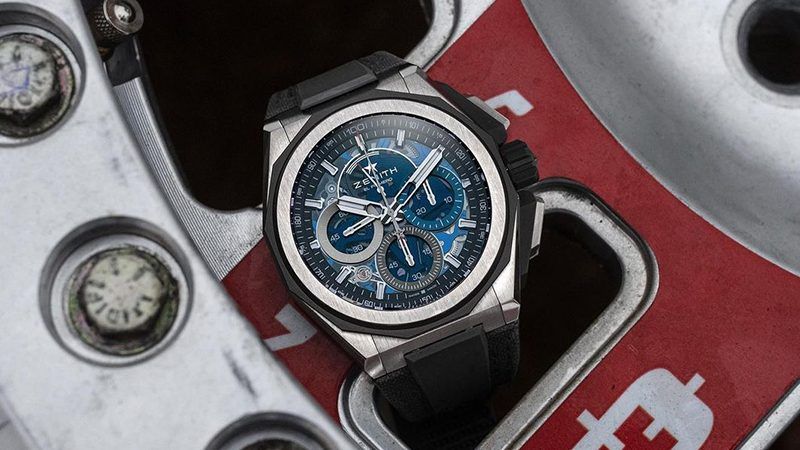 Defy Extreme is the most durable 1/100th of a second chronograph ever made, embodying exceptional precision and sturdiness. Powered by the El Primero 21 calibre, the DEFY Extreme has 1/100th of a second precision and runs at 36'000 vibrations per hour for timekeeping and 360'000 vibrations per hour for the chronograph.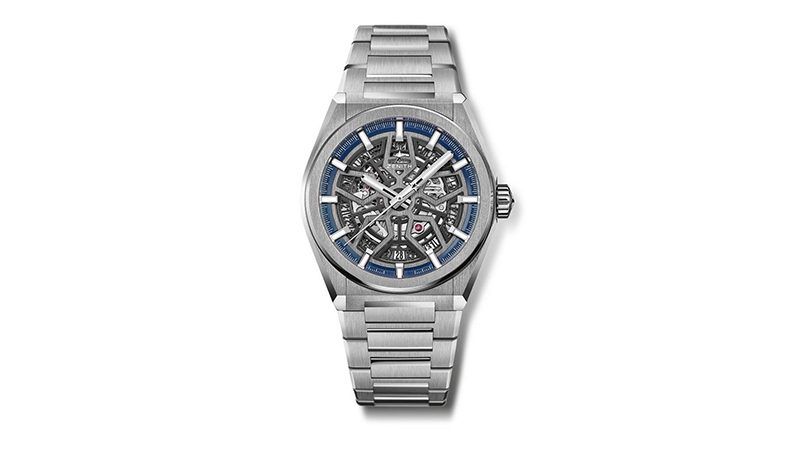 The Defy Classic is an automatic watch that draws inspiration from present-day architecture. Inside the sleek Defy case, an angular star motif adorns the open dial, showcasing the Elite automatic manufacture movement. Providing a striking sense of visual depth and volume, both the dial and movement match the material and tone of the case, resulting in a harmonious and distinctly modern design.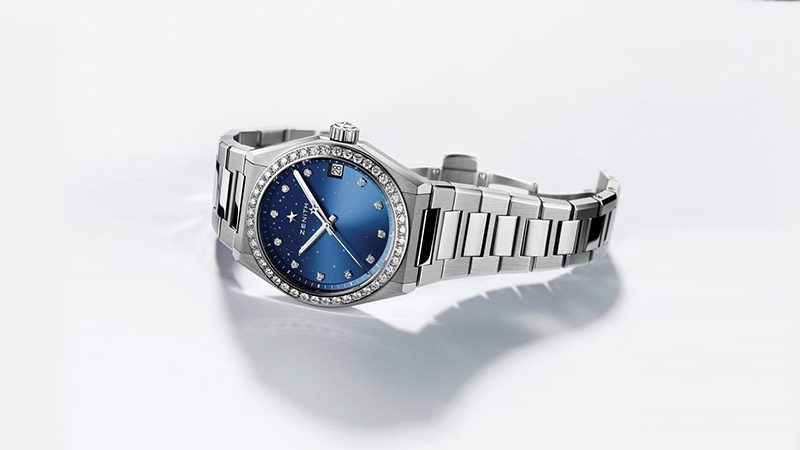 This is the first Zenith collection of watches devoted exclusively to women. The Defy Midnight is created for confident, modern, and independent women who defy the odds to reach their goals.
Made in stainless steel, the Defy Midnight automatic watch features bold lines and rounded contours, designed to fit any woman's wrist. Designed to be versatile, the Defy Midnight includes a steel bracelet as well as two leather and rubber straps.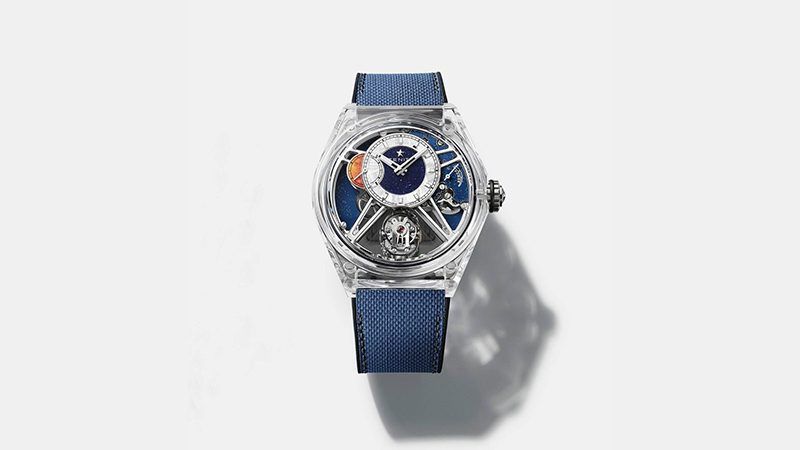 Zenith continues to reinvent and reimagine traditional precision. Whether it's modernizing the fusee and chain constant force mechanism for the 21st century, defying gravity through a groundbreaking gyroscopic module, or elevating the ultra-high-frequency 1/100th of a second with a double tourbillon, these exceptional creations redefine established norms and introduce revolutionary advancements. Zenith is continually reinterpreting precision watchmaking principles while providing industry-leading solutions.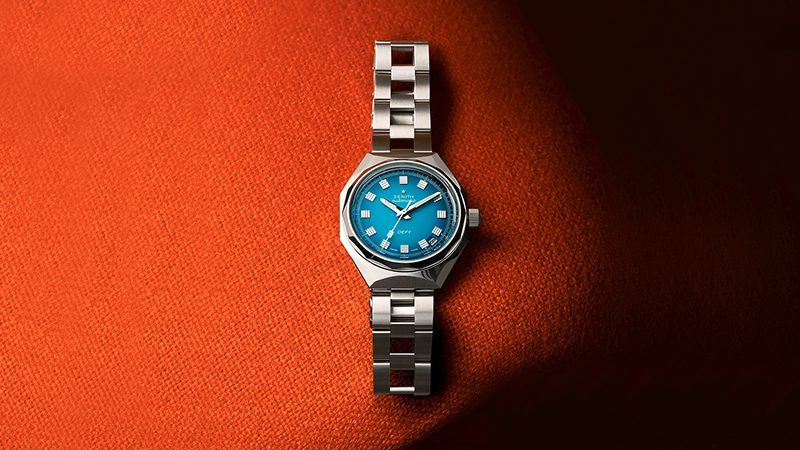 The contemporary Defy collection is an outlet for Zenith's innovative designs. However, Zenith also has a rich past, historically, Defy collection of the 20th century exemplified durability, accuracy, and endurance. It strongly asserted the merits of Swiss mechanical watchmaking compared to quartz watches.
The revival line brings together revolutionary designs with high-performance features. This collection from Zenith revives some of its most iconic and prominent styles from the 1960s and 1970s.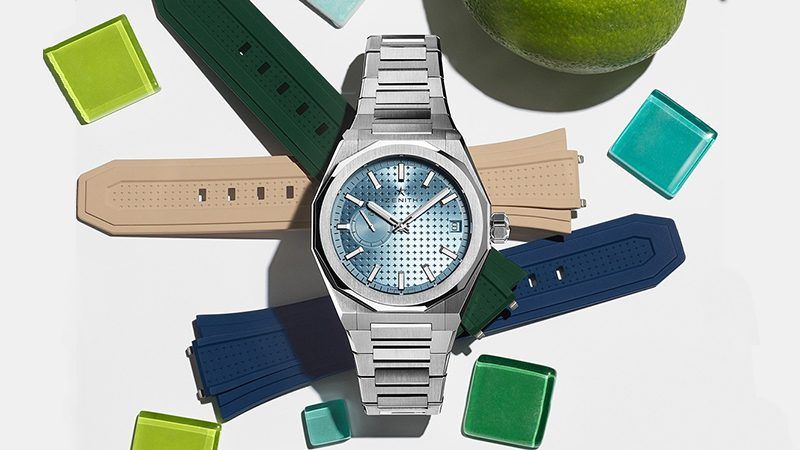 Skyline collection is making the future of watchmaking a reality. Zenith's Defy Skyline collection of watches highlights the company's dedication to achieving high levels of precision in the watchmaking industry. Utilizing state-of-the-art technology & creating movements in futuristic shapes and compositions, the Skyline collection honors Zenith's tradition of constantly outdoing itself and exceeding the highest standards of quality, functionality, and overall appearance among watchmakers around the world.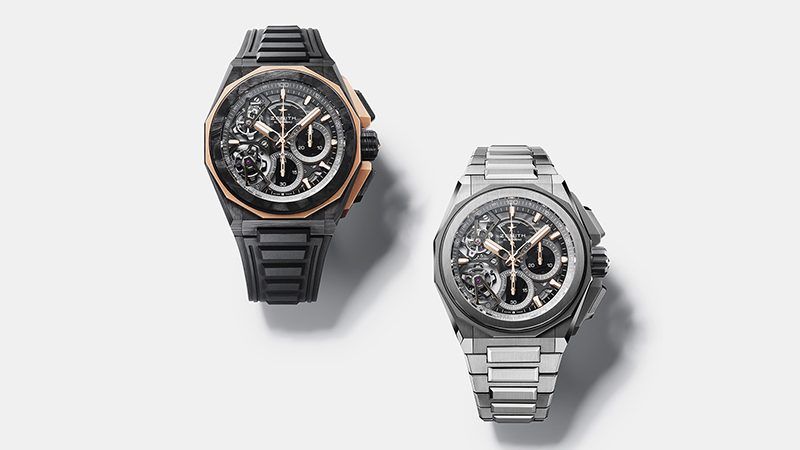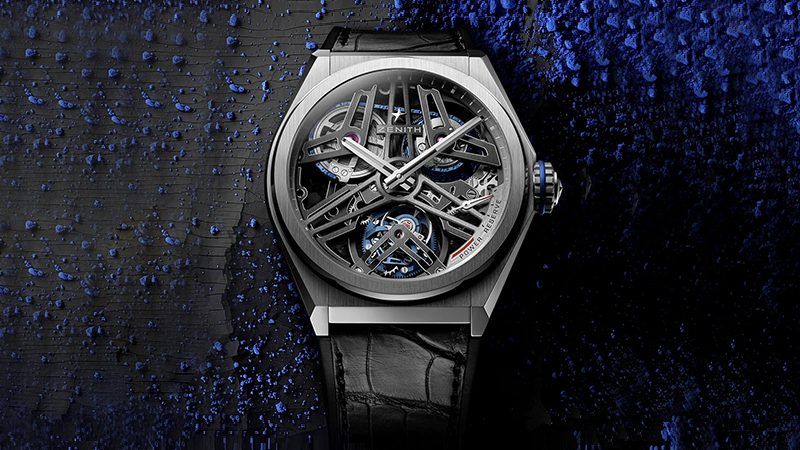 With over 50 years of experience in scientific and technological advancements, the CHRONOMASTER collection demonstrates the manufacturer's mastery of the automatic high-frequency chronograph movement, as well as its unique design language.
From reproducing the classic designs of its most iconic models from the 1960s and 1970s to achieving the highest levels of precision with the 1/10 th of a second function in the evolved version of the famed calibre, the Chronomaster, this collection connects the past and the present of the celebrated automatic chronograph.
Watches under Chronomaster collection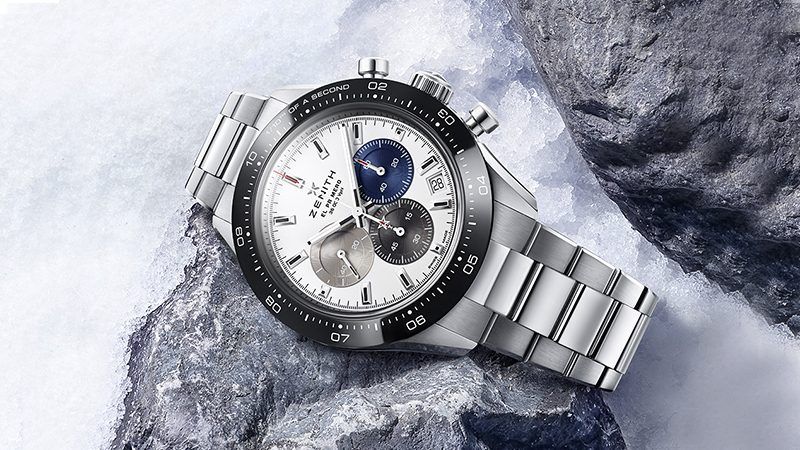 A sporty automatic chronograph watch, the Chronomaster Sport is the result of over 50 years of watch-making perfection. Featuring the latest generation of the El Primero, the watch displays and measures elapsed time to an accuracy of 1/10th of a second. It has a modern look yet carries the classic Zenith styling.
This watch incorporates signature features of older Zenith chronograph styles, like the pump-style pushers, tri-colour dial, and black ceramic bezel, but with a sporty-chic modern twist.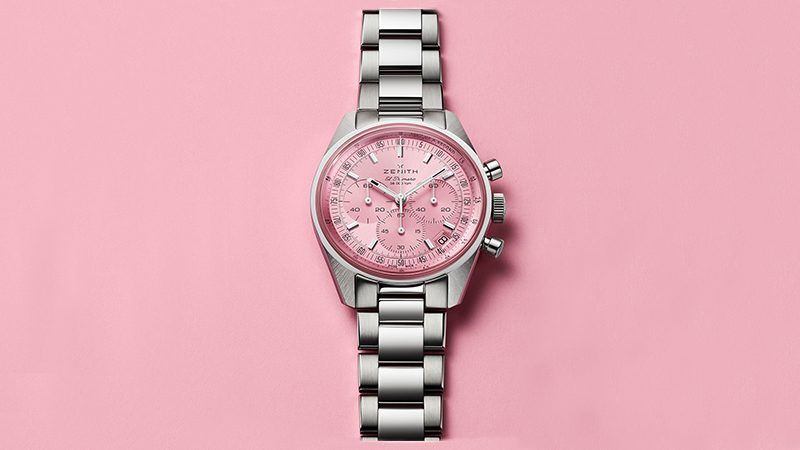 The Chronomaster Original is the highly awaited successor to the A386 from 1969. A386 chronograph was one of the earliest equipped with the El Primero movement. While maintaining the same design elements and proportions as its predecessor, this historically inspired chronograph offers unprecedented performance.
Chronomaster Original now measures time intervals down to 1/10th of a second thanks to the latest generation El Primero movement.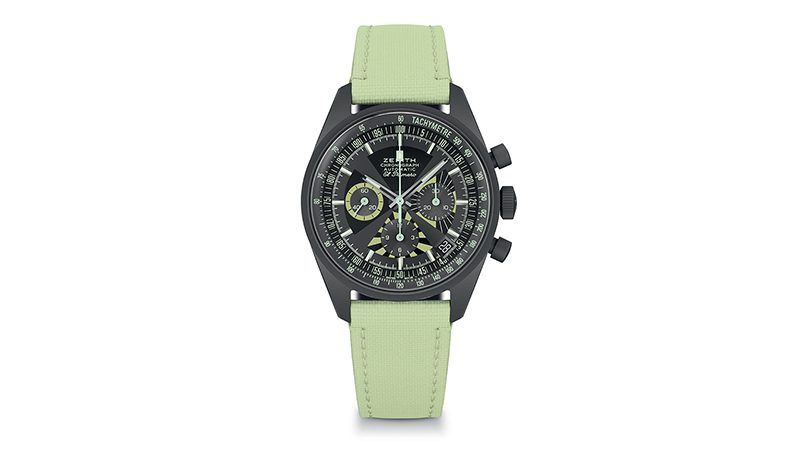 Zenith's Chronomaster Revival line is more than just a modern homage to some of Zenith's most legendary chronographs from the 1960s and 1970s. It precisely and meticulously recreates them in every detail.
Utilizing authentic production plans from past references and reintroducing retired features such as the steel ladder bracelet, Chronomaster Revival watches bring back El Primero icons like never before.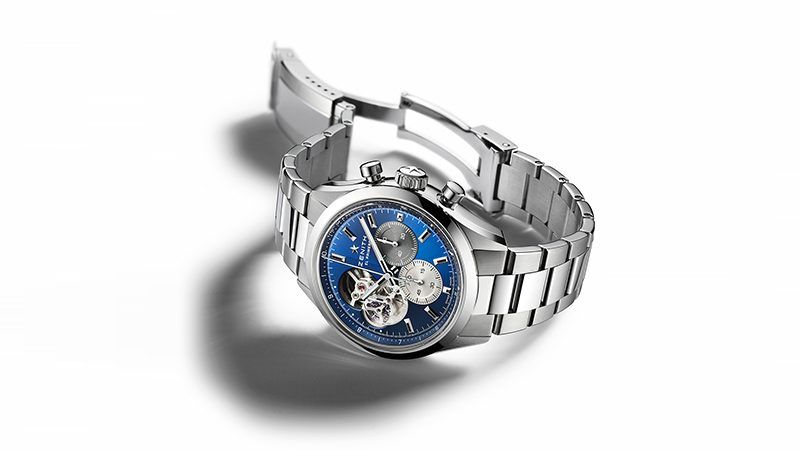 The chronograph collection with a partially open dial that displays the movement is back in a brand-new design. This Chronomaster Open is constructed in a 39.5mm case with revised proportions and an enhanced dial.
The Chronomaster Open allows you to take a closer look at the high-frequency 5Hz mechanism as well as the escapement of the latest-generation El Primero automatic high-frequency calibre with a 1/10th of a second indicator.
The Pilot collection was inspired by the pioneering spirit of aviation pioneers who dared to dream without limits. This serves as a reminder to pursue your dreams, no matter how out of reach or impossible they seem.
Zenith Pilot watches have been completely redesigned from the ground up to reflect the timeless elements of the brand. It maintains the essentials of the original while adding contemporary flair.
Watches under Pilot Collection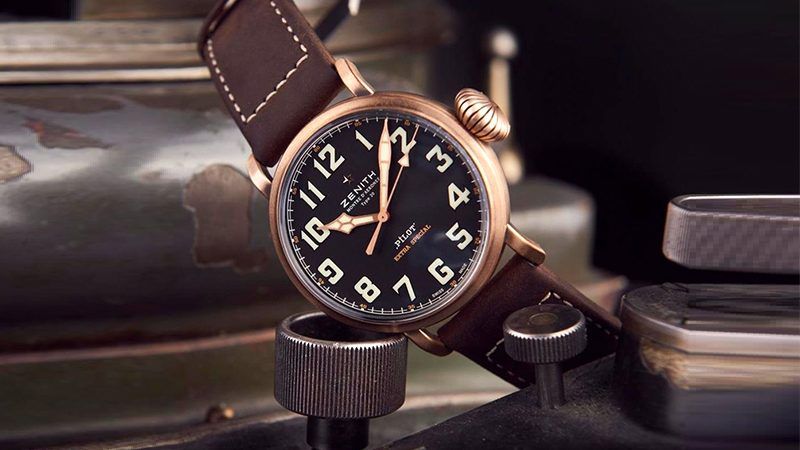 Zenith Pilot watch underwent a remarkable transformation in a highly modern setting, incorporating all key elements. It has transcended its original purpose as a mere aviator's tool to become an emblematic symbol. It states that embracing adventure means embracing the essence of life. This serves as a constant reminder to continue reaching our limits and to pursue the freedom to dream.
Pilot Automatic watches are created in steel or ceramic with oversized crowns and black corrugated dials with large luminescent Arabic numerals. These watches come with interchangeable brown calfskin leather and black cordura-effect rubber straps. It is powered by the El Primero 3620 automatic movement.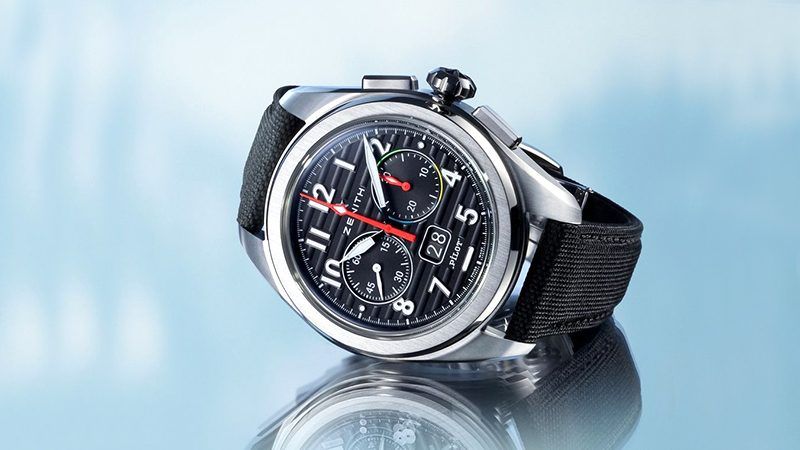 The Zenith Pilot collection would not be complete without a chronograph model. A fresh variation of Zenith's El Primero 3600 movement has been introduced for the Pilot. This introduces new features developed specifically for the collection.
Big Date Flyback are crafted in steel or ceramic. They have an oversized crown and black corrugated dials. The dial features Arabic numerals. These watches are equipped with El Primero 3652 automatic high-frequency chronograph calibre along with the big date and flyback functions.
The straps are interchangeable, a Cordura-effect rubber strap is supplied with the bag in black and khaki colours.
With Elite collection of automatic watches for men and women, Zenith looks back on its history from a fresh perspective. Watches from this collection embrace sleek minimalism with strong graphic identities, radiating confidence with their classic aesthetic and harmonious proportions. ELITE does more than simply recreate the past; the brand revives the essence of mid-20th-century watchmaking.
Watches under the Elite collection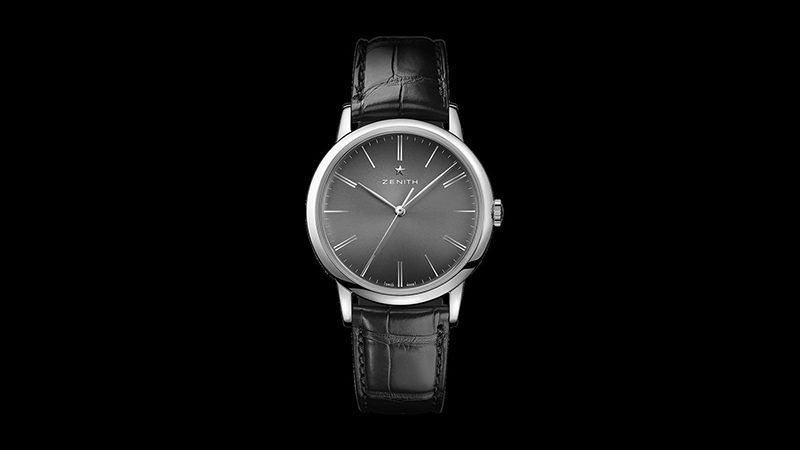 The watches from the Elite Classic collection are simple and look innocuous. Designed to resemble radiant beams emanating from the sun, the Elite Classic watch dial is a masterpiece of light and shadow interplay. The dial features tapered hour markers, meticulously polished and faceted. The minutes and seconds track adds a scientific touch.
The track is elegantly interrupted by slightly larger hour markers to emphasize the four cardinal points. The "Dauphine"-shaped hands float gracefully above the animated dial, evoking Zenith timepieces from the mid-20th century.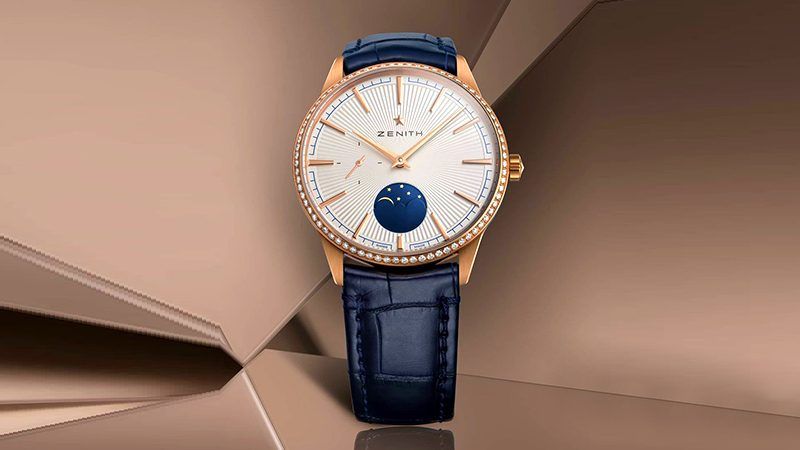 Elite Moonphase watch captures the heart with its asymmetric design, an aura of grandeur, and whimsical aesthetic. Featuring a captivating midnight blue circle on its lower half, the sunburst pattern dial complements the moonphase disk perfectly. It evokes a sense of enchantment by depicting the golden moon and stars in an oversized manner.
The running second's hand at 9 o'clock reminds us that time is passing. It is Utra-thin in proportion and unsurpassed in its performance. With its automatic winding mechanism, ELITE manufacture calibre provides a power reserve of 50 hours.
The exclusive ZENITH ICONS collection includes prized vintage Zenith watches, meticulously selected, expertly refurbished, and certified by the manufacturer. Offering watch lovers, the opportunity to own a cherished piece of watchmaking history, this curated collection is thoughtfully organized into thematic capsule collections.
Watches under the Icons collection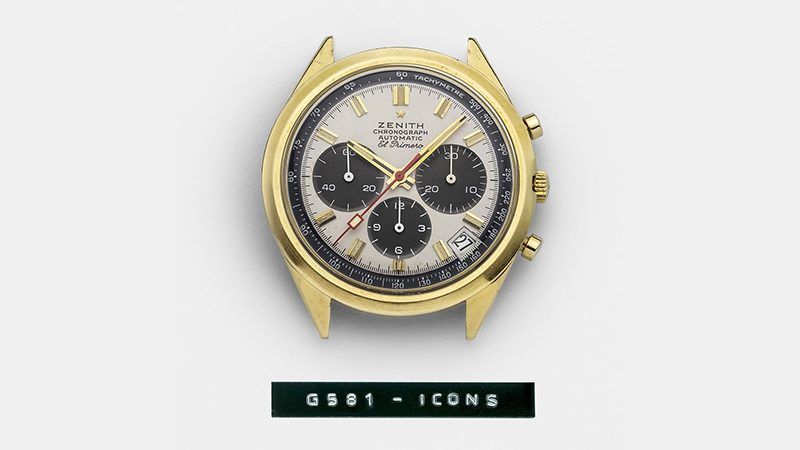 Zenith made a profound impact on the watchmaking industry in 1969 when it introduced the El Primero, the world's first automatic high-frequency chronograph movement. The exceptional movement, however, wasn't the only thing that caught people's attention.
Timepieces equipped with this groundbreaking calibre were highly regarded for their distinctive designs. Watch enthusiasts and collectors alike were enthralled by it. With their timeless allure, these watches continue to inspire and captivate after 50 years.
Chronomaster Sport Genesis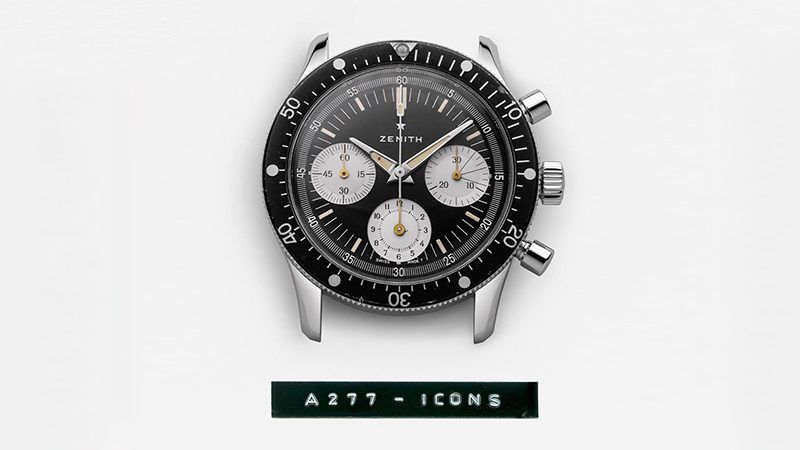 There is a category called "GENESIS" within the Zenith Icons collection that focuses on historical references influencing Zenith creations, instead of eras within Zenith creations. ZENITH ICONS – GENESIS – Chronomaster Sport is the first capsule collection that explores iconic past models that inspired the creation of Chronomaster Sport.
Other collections include
Owning a watch and keeping it forever is what watch lovers want. But this is possible only with due diligence, which is the hallmark of good watch care. There are certain practices that every watch lover must adhere to, but the most profound of them is regular service and repair.
If you are going to own a high-end Swiss watch, your watch care specialist should be someone who specializes in luxury watch care.
Zenith Watch Servicing at My Watch Merchant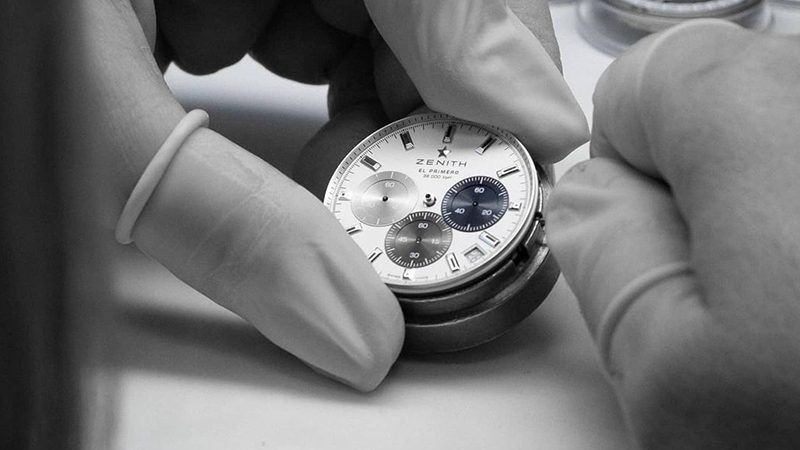 My Watch Merchant is one of the best luxury watch repair centers. My Watch Merchant specializes in luxury watch servicing and has decades of experience and expertise. Here are the services you can avail of for your watches.
Movement repair: Service and repair of intricate watch movements are performed by our skilled technicians, ensuring that the watch is operating flawlessly and precisely.
Ultrasonic cleaning: Our ultrasonic cleaning techniques thoroughly clean watches' intricate and sensitive parts, restoring their original shine.
Parts replacement: Our industry experience, long-term partnerships, and deep knowledge of watch movements and brands allow us to procure only genuine parts for all watch repairs.
Battery replacement: Our replacement batteries are exclusively sourced from reputable manufacturers.
Performance testing: Watch performance parameters are measured and optimized using the latest tools, ensuring precision.
Strap replacement: We offer a wide selection of strap replacement options to cater to a variety of personal tastes.
Polishing: Watches are skillfully polished, buffed, and cleaned using advanced tools and equipment.
Luxury watches deserve exceptional service and meticulous care. Make your watches last longer and look better than ever with the proper service and care that My Watch Merchant provides.