Most Popular Types of Watch Straps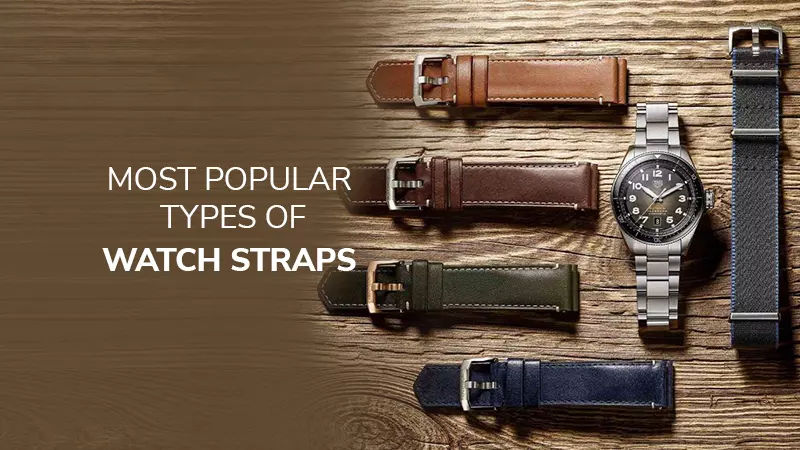 Watch straps or watch bands have been an essential accessory since wrist watches became popular. Watch bands are the best accompaniment to a watch and they can be easily switched out to blend with fashion or changed in case of damage. Watch straps themselves command as much attention and importance as the watch itself. A small diverse collection of straps can make a mundane watch look like an enormous collection of watches.  
Watch straps not only differ in their material type but also the kind of strap itself. The variety available is truly interesting and leaves a watch lover with an extensive list to choose from depending on their taste, requirement and budget. We shall today take a look at some of the most popular types of watch straps available.  
Different types of watch straps
1. Nato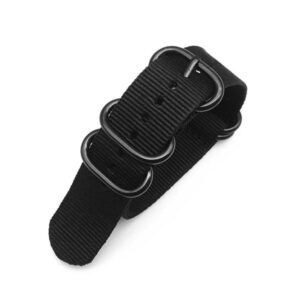 NATO straps were originally meant for British Ministry of Defense Standard (DefSan) in 1973. These straps were difficult to obtain and were only available in a single material and limited shade. They are known for their durability and are currently available with a number of luxury brands and in various shades.  
2. Zulu Straps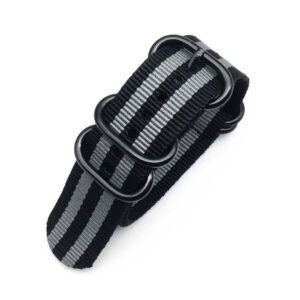 Zulu unlike their interesting name have a drab history. This strap is a spinoff of the NATO strap although it differs from NATO straps on more ways than one. These are composed on thicker material usually nylon or leather. They are prized for strength and reliability. They are much thicker well-rounded keeper and buckle. They are well suited for bigger watches.  
3. Oyster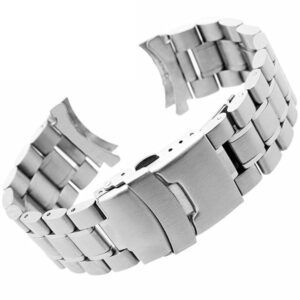 Oyster watch straps were introduced by Rolex in the 1930s and took the world of watches by storm. The thick three-piece link designed metal watch strap has been a classic that oozes style and taste. It's not just great in appearance it is also sturdy. The clasp on the straps opposed to buckle also wins the points for convenience.  
4. President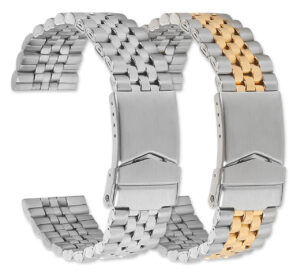 President watch band is much refined version of Oyster strap. It gets its unique name from former US President Dwight D. Eisenhower. It is said that the Rolex offered President the watch as a token of appreciation and respect which he happily accepted. The strap of this watch is a blend of Oyster and jubilee strap. These straps are meticulously designed and created in gold or platinum. This strap is heavier and links are shorter.  
5. Jubilee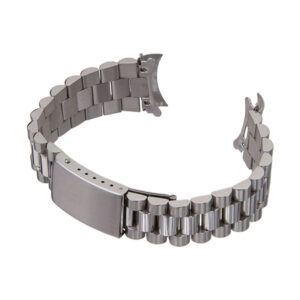 Jubilee was rolled out when luxury watch brand Rolex turned 40. This particular strap was specially created for Rolex's Datejust model.  The remarkable feature of the Jubilee bracelet is its three links located between the wide side links. The triple-wide construction makes the center part of the strap looks slightly thinner. 
6. Engineer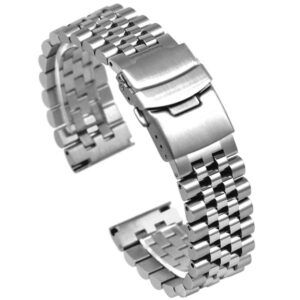 Engineer Watch straps are regarded for the wide wrist and heaviness. Created by Seiko, Engineer bracelets have five links that contributes to its chunky appearance. These unique links appear in a pseudo-hexagonal style making the design look complex and classy. It's ideal for large wristed people are those how don't mind heaviness of the watch.  
7.Aviator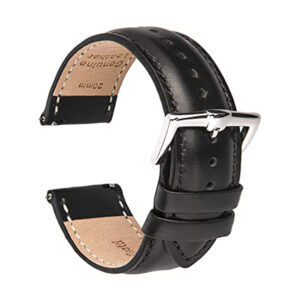 Aviator straps were popularized by the German air force during World War II. Initially they were created in such a way that they would comfortably fit over the pilots' flight jackets, extra rivets were added directly below the lugs to firmly keep the watches clasped on to the wrists. The watches were quite oversized but once they were available to the general populace their sizes were greatly reduced.  
8. Tropic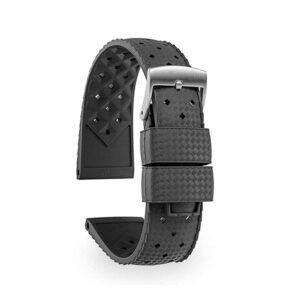 Created and launched in the 60s, tropic watch straps were a cheaper alternative to the metal watch straps or watch bands. While metal watch strap is study and reliable making it perfect for adventurer, they are heavy and expensive.  Tropic straps or rubber straps solved these issues effectively and became an instant hit.  They are soft, easy to attach on any kind of watch and easy to wear.  
9. Mesh
Mesh or Shark mesh has no relation to sharks but rather, the name is derived from a popular advertising campaign launched by Omega watches that were intended to be used in dives and extreme depths. This watch was made to be used for tough dives and rough uses and the strap plays its part too. The strap is bound by intertwined loops and resembles chainmail in design. These straps are tough and durable.  
10. Perlon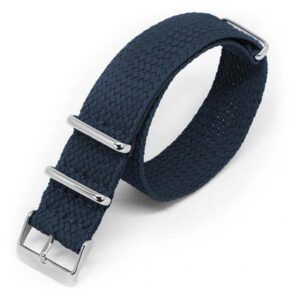 Perlon watch straps are made of thick nylon material. The intricately woven nylon thread defines its texture and strengthens its durability. Perlon straps, despite their 3-dimensional pattern, is comfortable and the material is breathable. Perlon watch bands does not come with pre-punched holes which allows the watch to be resized.
Got a watch strap problem? We can help you fix it.
Conclusion   
These are just a few of the popular watch straps that you must know about. Watch straps need to be changed if they are damaged or at least fixed. For luxury brand watches, their straps are just as important as the rest of the watch body.  
My Watch Merchant specializes in watch strap replacement and repairs. We have experience and expertise in watch repairs. Instead of your local watch repair centers, visit us at Mywatchmerchant.com to give your watches the best repair and servicing they need.